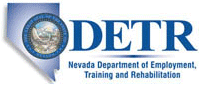 Job Information
CVS Health

Packaging Warehouse Assistant

in

Las Vegas

,

Nevada
Job Description
Exciting opportunity to be a part of our Specialty Mail Order Pharmacy! In the Specialty Mail Order Pharmacy, you will work in a fulfillment capacity to ensure that our patients receive life sustaining specialty drug therapy. You will be responsible for the overall processing and shipment of new patient medication orders and reorders. You will be cross-trained on multiple stations and functions within the facility as assigned. Successful incumbents in this role are able to manage multiple pharmacy workstations and tasks and are dedicated to supporting the team's ability to promptly, safely and accurately fill patient prescriptions and to providing caring service that exceeds customer expectations. If you like working in a fast-paced environment and demonstrating compassionate, genuine care for patients and customers, this job is for you!
Hours of operation are Monday-Friday 6am-5:30pm. You might be required to stay past 5:30pm on any given day and/or work Sundays. Sunday hours are to be determined.
CVS Health offers a competitive benefit package which includes but is not limited to Paid Time Off, 10 paid holidays, health/dental/vision insurance, employee discounted stock purchase program,401K, tuition reimbursement, and employee discounts at all CVS/pharmacy stores.
Required Qualifications
This position requires attention to detail for verifying prescriptions to matching invoices and packaging of specialty medications.
∙ Experience in a warehouse or shipping environment
∙ Ability to read, write and understand English
∙ Must have a good understanding of U.S. geography (location of states).
∙ Must possess ability to apply basic mathematical concepts such as addition, subtraction, multiplication and division to daily inventory and distribution processes.
∙ Requires the ability to interpret and apply policies, procedures, and instructions.
∙ Excellent organizational skills, ability to prioritize, and to manage time efficiently.
∙ Must be able to lift 50-70 pounds.
∙ Must be able to stand, walk and lift for up to ten hours daily.
∙ Ability to reach, twist, turn, bend, stoop and walk.
Preferred Qualifications
1-2 years previous experience in a warehouse or production environment. Any related position within the healthcare services industry
Education
Minimum high school education or equivalent.
Business Overview
At CVS Health, we are joined in a common purpose: helping people on their path to better health. We are working to transform health care through innovations that make quality care more accessible, easier to use, less expensive and patient-focused. Working together and organizing around the individual, we are pioneering a new approach to total health that puts people at the heart.
We strive to promote and sustain a culture of diversity, inclusion and belonging every day. CVS Health is an equal opportunity and affirmative action employer. We do not discriminate in recruiting, hiring or promotion based on race, ethnicity, sex/gender, sexual orientation, gender identity or expression, age, disability or protected veteran status or on any other basis or characteristic prohibited by applicable federal, state, or local law. We proudly support and encourage people with military experience (active, veterans, reservists and National Guard) as well as military spouses to apply for CVS Health job opportunities.
CVS Health