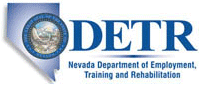 Job Information
UnitedHealth Group

Order Entry Pharmacy Technician - Las Vegas, NV

in

Las Vegas

,

Nevada
You're looking for the next great thing for your career. How about creating the future of health care? Optum Frontier Therapies is a new pharmacy services business pioneering a better approach to care for patients with rare diseases; we are on a mission to support people with compassion while creating access to therapies at the frontier of health care. With us, you'll find a fast-paced, passionate and professional culture where you can use your talent and our resources to make a huge impact—ensuring that all people, no matter how unique, have the ability to access a better tomorrow. Take this opportunity to start doing your life's best work.(sm)
What makes your career greater with Optum Frontier Therapies? You'll work with expert and enthusiastic peers, be part of a culture focused on both clinical outcomes and business results, and contribute to a growing team that prides itself on learning, evolving and challenging the status quo.
The Order Entry Pharmacy Technician in Optum Frontier Therapies will be on the team of an exciting new business serving patients with rare diseases, pharma manufacturers, and providers by dispensing and servicing therapies at the frontier of healthcare. As a new Optum business, we are building on our strengths but also challenging the status quo. We are creating a business that is designed to specifically serve the unique needs of rare disease patient populations and support the emerging therapies, which require enhanced services and new capabilities over traditional specialty pharmacies. Our mission, 'supporting people with compassion while creating access to therapies at the frontier of health care,' and vision, 'that all people, no matter how unique, can access a better tomorrow' are what drive and motivate us, as part of the larger UnitedHealth Group mission 'to make the health system work better for everyone.
The Order Entry Pharmacy Technician will be responsible for the accuracy of order intake of prescription and specialty distribution orders within a pharmacy and specialty distribution location in Las Vegas, NV. Under direct supervision from the Program Lead, the Order Entry Pharmacy Technician will be responsible for ensuring intake of an entire order is completed with accuracy to include data entry of patient, prescriber, prescription, and insurance information into the company's software.
Primary Responsibilities:
Prepare and scan documents, verify member/patient data, submit prescription orders in computer system.

Contact patients to validate data, resolve rejected claims, request payment information, establish priority of order or delivery details, triage medication issues to pharmacist and prescribers, and coordinate treatment with on-site facilities personnel.

Interpret provider prescription and create order, access, input and retrieve prescription and medical/lab information from computer system, verifies whether order/drug is reimbursable/covered.

Acts as liaison between company, patients, insurances, manufacturers, and provider's office via phone, fax, and e-mail communications.

Accepts prescriptions and makes sure all necessary information including insurance verification is available to process orders.

Processes prescriptions through pharmacy dispensing software following all laws for each state for which the medication is being dispensed from.

Maintains documentation of calls to and from patients, caregivers, insurances, providers, and manufacturers.

Keeps current with new treatment trends.

Communicates patient status to physician's offices/clinics.

Set up new wholesale customer accounts in both the WMS system and the DSCSA compliant software system.

Enter incoming and outgoing wholesale inventory in the DSCSA compliant software program.

Prepare wholesale invoices for Finance.

Maintains patient confidentiality.

Dispense any or all the following: specialty pharmaceuticals, injectables, cell gene therapies, and related supplies following state and federal regulations and company policies and procedures.

May also pick, pack and ship outgoing pharmacy orders, ensuring drug, related supplies and patient collateral (education materials) are included.

May also perform drug/supply ordering and inventory/warehouse duties, including proper storage of drugs and supplies and appropriate refrigeration of perishable product, monitor and adjust/calibrate pharmacy equipment.

May also pick, pack and ship outgoing specialty distribution orders, ensuring drug, related supplies and accurate documents are included.
You'll be rewarded and recognized for your performance in an environment that will challenge you and give you clear direction on what it takes to succeed in your role as well as provide development for other roles you may be interested in.
Required Qualifications:
Valid pharmacy technician license in good standing, State of Nevada

High School Diploma / GED or higher

1 year pharmacy experience

Be a team player and collaborate across functions

Customer service skills

Ability to multi-task and be detail oriented

Ability to works efficiently without creating distraction or disruption to other employees

Ability to lift 50 pounds

Ability to stand for up to 8 hours with intermittent breaks

You will be asked to perform this role in an office setting or other company location.

Employees are required to screen for symptoms using the ProtectWell mobile app, Interactive Voice Response (i.e., entering your symptoms via phone system) or a similar UnitedHealth Group -approved symptom screener prior to entering the work site each day, in order to keep our work sites safe. Employees must comply with any state and local masking orders. In addition, when in a UnitedHealth Group building, employees are expected to wear a mask in areas where physical distancing cannot be attained.
Preferred Qualifications:
1+ years of working in a warehouse or supply chain inventory environment

National PTCB certification

Specialty pharmacy experience
Optum Frontier Therapies has the vision that all people, no matter how unique, can access a better tomorrow.
Focused on reimagining specialty pharmacy for patients with rare disease and advanced therapeutics, we work a little harder. We aim a little higher. We expect more from ourselves and each other.
Now we're looking to reinforce our team with people who are decisive, brilliant – and built for speed.
Come to Optum Frontier Therapies, part of UnitedHealth Group, and share your passion for doing more. We have roles that will fit your skills and knowledge. We have diverse opportunities that will fit your dreams.
UnitedHealth Group is an essential business. The health and safety of our team members is our highest priority, so we are taking a science driven approach to slowly welcome and transition some of our workforce back to the office with many safety protocols in place. We continue to monitor and assess before we confirm the return of each wave, paying specific attention to geography-specific trends. We have taken steps to ensure the safety of our 325,000 team members and their families, providing them with resources and support as they continue to serve the members, patients and customers who depend on us.
You can learn more about all we are doing to fight COVID-19 and support impacted communities at: click here (https://www.unitedhealthgroup.com/newsroom/addressing-covid.html) .
Diversity creates a healthier atmosphere: UnitedHealth Group is an Equal Employment Opportunity/Affirmative Action employer and all qualified applicants will receive consideration for employment without regard to race, color, religion, sex, age, national origin, protected veteran status, disability status, sexual orientation, gender identity or expression, marital status, genetic information, or any other characteristic protected by law.
UnitedHealth Group is a drug-free workplace. Candidates are required to pass a drug test before beginning employment.
Job Keywords: UnitedHealth Group, Optum Frontier Therapies, order entry pharmacy technician, Las Vegas, NV, Nevada, hiring immediately
UnitedHealth Group