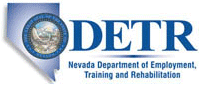 Job Information
HCA, Hospital Corporation of America

Operations' Center Manager

in

Las Vegas

,

Nevada
_About HCA_ HCA is the nation's leading provider of healthcare services, a company comprised of locally managed facilities that includes 166 hospitals and 114 outpatient centers in 20 states and England. At its founding in 1968, Nashville-based HCA was one of the nation's first hospital companies.
Are you looking for a company that places integrity over their bottom line? Here at HCA, our everyday decisions are founded on compassion. Apply today and join a team that is dedicated to serving others in need.
You contribute to our success. Every role has an impact on our patients' lives and you have the opportunity to make a difference. We are looking for dedicated professionals like you to be part of ourOperationsteam. Join us in our efforts to better our community!
_Benefits_ At HCA, you have options. You can choose from a variety of benefits to create a customizable plan. You will have the ability to enroll in several medical coverage plans including vision and dental. You can even select additional a la carte benefits to meet all your needs. Enroll in our Employee Stock Purchase Plan (ESPP), 401k, flex spending accounts for medical childcare needs, participate in our tuition reimbursement and student loan repayment.
_Position Summary_ The manager of the operations center is responsible for day-to-day operations for the unit as well as throughout the hospital. Hospital throughput, the outreach program, and capacity management throughout the enterprise will all be the responsibilities of the operations center manager. This position will serve as the patient throughput communication/liaison and focused on house wide patient throughput, facilitating the flow of patients throughout the hospital. The operations manager will collaborate with all personnel involved in the transition of patients from discharge to admission from the ED. This position will identify barriers to the movement of patients and facilitate the removal of such barriers. The Operations Center manager also assumes the 24-hour responsibility and direction of coordinating safe, efficient, and therapeutically effective nursing care for outreach and transfer patients. Listed below are some specific responsibilities that will be performed by the individual who assumes this role:
Strategically plan and communicate patient movement to ensure appropriate resources are available to proactively manage hold hours and unoccupied bed time, as well decreasing the number of refusals through the intake center.
Work to maximize utilization of all available resources in order to achieve departmental budgetary/productivity standards.
Monitor and track productivity, quality, customer service indicators.
24/7 responsibility and accountability for the day to day operations of the Operations Center and patient movement through the hospital.
Ensures compliance, accuracy and additional education of the electronic bed board data entry of all personnel.
Act as primary point of contact for administration and implementation of Capacity Management Guidelines.
Maintain appropriate staffing levels as per budgetary guidelines.
Mentor and develop direct and indirect reports, training and coaching as required.
Develop policies and procedures needed to maintain effective operation of the department.
Ensure compliance with EMTALA, JCAHO and CMS standards.
Monitors patient rooms to ensure integrity of bed board
Works with the units to ensure timely discharges and patient movement to the Patient Services Unit
Assist with dispatching critical EVS functions and patient room cleans.
Initiates and maintains communication throughout the day with Emergency Department, House Supervisors, Patient Placement Coordinator and unit charge nurse.
•
_HCA Far West_ As part of a strong network of hospitals throughout California and Nevada, HCA Far West is committed to supporting its healthcare professionals and ensuring their growth. Our exclusive and specialty medical services in nine hospitals and six surgical centers throughout two states, provides a full spectrum of primary, acute, tertiary and chronic care for our patients. Our specialized care areas focus on advancing the science of medicine while providing high quality, life-saving technology and patient-focused care.
Serving the community for nearly 60 years, *Sunrise Hospital & Medical Center *provides Las Vegas and the Southwest region with high quality, advanced healthcare services and boasts over 730 beds. Sunrise Hospital is the largest acute care facility in Nevada. Sharing the same campus as Sunrise Children's Hospital, Nevada's largest most comprehensive children's hospital. Sunrise Hospital and Medical Center has been selected the Consumer Choice Award recipient for 15 consecutive years and earned the American Stroke Association's Get With The Guidelines (GWTG) Gold Plus Performance Achievement Award. Sunirseare also ranked Nursing Professionals Top 100 Hospitals to work for!
/Join us as we achieve our Mission Statement:/
/Sunrise Hospital & Medical Center //and *Sunrise Children's Hospital *are dedicated to providing an unparalleled level of measurable quality in the delivery of cost-effective, integrated healthcare services that are responsive to the needs of our patients, physicians, employees, and community./
We are a family 270,000 strong! Our Talent Acquisition team is reviewing applications immediately. Highly qualified candidates will be promptly contacted for interviews. Submit your resume today to join our community of caring!
* We are an equal opportunity employer and value diversity at our company. We do not discriminate on the basis of race, religion, color, national origin, gender, sexual orientation, age, marital status, veteran status, or disability status.
MINIMUM QUALIFICATIONS: Graduate of Accredited School of Nursing BSN required * * EDUCATION:
Graduate of Accredited School of Nursing BSN required Masters Degree in Nursing or related health field preferred (or actively in progress BLS, ACLS Certification in Critical Care Nursing (CCRN) or Nursing Administration (CNA) preferred
* KNOWLEDGE, SKILLS, AND ABILITIES: Basic computer and hospital informatics skills required. Specialty Certification for clinical areas preferred – Chemotherapy, ACLS, TNCC, PALS, NRP, etc. CPR required. Demonstrates competency and knowledgeable in the principles of personnel management. Complies with hospital employee health, infection control and safety management programs.
EXPERIENCE: Current acute clinical knowledge required.
Minimum of 6 months management experience required.
Recent acute clinical experience (Í3 years); preferably in area of clinical area assigned. Experience with Intake centers, managing transfers and intake processes preferred.
LICENSURE: * *Current Nevada license to practice nursing.
Independently maintains license and related certifications held.
Acquires required contact hours to maintain practice
Job: *Directors & Managers
Title: Operations' Center Manager
Location: Nevada-Las Vegas-Sunrise Hospital and Medical Center
Requisition ID: 01541-19043