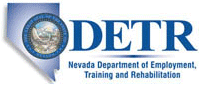 Job Information
UNIVERSITY MEDICAL CENTER OF SOUTHERN NEVADA

Office Specialist - INTERNAL ONLY

in

Las Vegas

,

Nevada
Position Summary
EMPLOYER PAID PENSION PLAN OF 29.25% OF YOUR ANNUAL SALARY!
OPEN TO CURRENT UMC EMPLOYEES ONLY**
THIS POSITION IS FOR BABY STEPS PROGRAM**
Position Summary:**
Performs difficult and specialized office tasks including processing and providing information on reports, claims, forms and applications for specialized hospital functions.
Job Requirement
Education/Experience: Equivalent to graduation from high school and three (3) years of clerical experience in area of specialty.
Licensing/Certification Requirements: None required.
Additional and/or Preferred Position Requirements
A minimum of one (1) year office experience in area of Maternal Child.
*A minimum of one (1) year experience as a Receptionist or Front Desk Clerk in a healthcare setting. *
*Proven customer service skills and good telephone etiquette. *
*Experience in scheduling. *
*Proficient in Outlook, Word and Excel. *
*Bilingual Spanish preferred. *
Successful candidates may be required to pass an aptitude test to qualify for interview. Knowledge, Skills, Abilities, and Physical Requirements
Knowledge of:
Specialized knowledge of area of assignment; office theories and principles; hospital and departmental policies and procedures; laws, rules and regulations governing area of assignment; terminology used in area of assignment; business arithmetic; department and hospital safety practices and procedures; patient rights; infection control policies and procedures; handling, storage, use and disposal of hazardous materials; department and hospital emergency response policies and procedures.
Skill in:
Filling out claims, forms and applications according to laws and guidelines in area of assignment; preparing technical and statistical reports; performing technical, specialized, complex and difficult office support work; using initiative and judgement within established procedural guidelines; organizing own work, setting priorities and meeting critical deadlines; preparing presentation materials for program or service offered; developing interpersonal relations with a variety of people; using computers and related software applications; using general office equipment such as phones, copiers, facsimiles and adding machines; communicating with a wide variety of people from diverse socio-economic and ethnic backgrounds; establishing and maintaining effective working relationships with all personnel contacted in the course of duties; efficient, effective and safe use of equipment.
Physical Requirements and Working Conditions:
Mobility to work in a typical office setting and use standard office equipment, vision to read printed materials and a VDT screen, stamina to remain seated and maintain concentration for extended periods of time, and hearing and speech to communicate effectively in person and over the telephone. Strength and agility to exert up to 10 pounds of force occasionally and/or a negligible amount of force frequently or constantly to lift, carry, push, pull or otherwise move objects.
Reasonable accommodations may be made to enable individuals with disabilities to perform the essential functions of this classification.
Salary: $16.80 - $26.03 Hourly
Location: Las Vegas, NV
Job Type: Full Time
Department: Perinatal Unit - 6390
Job Number: 20-71554
Closing: 9/22/2020 5:00 PM Pacific
Agency: University Medical Center of Southern Nevada
Address: University Medical Center of Southern Nevada Las Vegas, Nevada, 89102
Website: http://www.umcsn.com