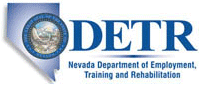 Job Information
HCA, Hospital Corporation of America

Nurse Clinical Educator ER Trauma

in

Las Vegas

,

Nevada
Do you want to be a part of a family and not just another employee? Are you looking for a work environment where diversity and inclusion thrive? Submit your application today and find out what it truly means to be a part of a team!
The HCA Clinical Education Service Line (CESL) is part of our strategic nursing initiative to create an organizational structure (shared services) focused specifically on clinical education. The CESL will develop and deploy consistent world-class curriculum, content, and programs across HCA's approximately 200 acute care facilities nationwide. The strategy of our center shared services implementation focuses on our amazing clinical educators dedicating their time in high value-add, top of skill efforts with our clinicians. To aid in this effort, HCA will leverage size and scale to share clinical education best practices across the enterprise and help make decisions that will positively impact our patient outcomes.
The Clinical Professional Development Educator (CPDE), with a Emergency Services *emphasis, *is responsible for enhancing professional practice and the provision of quality patient care by providing evidence-based, quality educational programs and activities that promote professional competency for nursing, inter-professional and non-licensed clinical staff at assigned facility.
*Orientation/ Onboarding: *The CPDE actively collaborates in the entire orientation/onboarding process. This includes participating in the development, coordination, managing, facilitating, conducting, and evaluating on-boarding and orientation programs for nursing and other healthcare personnel.
*Competency Management: *The CPDE is responsible to have the expertise in competency assessment in order to participate in the development, coordination, and managing, facilitating, conducting, and evaluating competency.
Education:
Education is designed to improve professional practice and provision of quality care. To accomplish this goal the CPDS participates in designing and identifying educational activities to address practice gaps for identified target audiences, which may include licensed and non-licensed healthcare personal in alignment with HCA and division clinical education request and development processes. These activities are developed to achieve specific outcomes related to identified deficits or opportunities for improvement in knowledge, skill and practice.
*Research Evidence-based Practice (EBP)/Quality Improvement (QI): *The CPDE must promote and integrate the EBP in order to continuously improve practice. In addition, they promote research, EBP, and QI in patient care settings. CPDS may conduct, encourage, facilitate, and/or participate in research, EBP, and QI, including dissemination of findings.
*Collaborative Partnerships: *The CPDE collaborates with partners to share experience in planning and decision making to achieve the desired results. Inter-professional collaboration involves multiple healthcare personnel from different professional backgrounds collaborating to deliver the highest quality.
*Professional Role Development: *Professional role development involves identification and development of strategies to facilitate a continuous process of maturation through lifelong learning. This type of development allows for role transition, role integration, skill acquisition and mastery as learners advance from novice to expert in their professions and specialties.
*Quality: *Monitors the practices or operations with reference to laws, regulations, guidelines, or industry practices to assess compliance, risk, or exposure while communicating key performance indicators for clinical education service line within their division.
Services: * Fosters a Service Excellence culture * Understand nursing unit's results to identify opportunities to support improvement in internal or external customer satisfaction and/or patient experience. * Inspires pride in HCA and organizational outcomes by developing a superior clinical identity and culture-of-excellence which inspires higher expectations for care in the physicians, nurses and other clinicians than externally imposed standards. * Promotes consistent positive patient interactions when coaching clinical staff that advance the agenda of unparalleled patient service. * Establishes a culture of accountability for effectively managing expenses and delivering cost-effective healthcare in the communities we serve.
*Growth: *Supports strategic planning and business development within the clinical education area of responsibility that may include technology advances and other opportunities to drive differentiation support the growth agenda.
Finance: * Participates with the division education team to contribute to the development of long and short range operational and capital budgets aligned to business objectives. * Provides requested data for assigned facility to assist in completing monthly operations; provides information on variances to the Director, Clinical Professional Development or other education leadership and action plans to address gaps. * Understands impact on department performance in accordance with established budget. Including the utilization of staffing, supplies, equipment. * Participates in the annual budget process providing input into assigned facility expense forecasts, staffing, supply and equipment needs. * Identifies cost reduction opportunities and implements actions to achieve savings.
*Additional Responsibilities: * * Practices and adheres to the Code of Conduct * Participate in providing simulation models in the simulation lab.
HCA is dedicated to the growth and development of our colleagues. We will provide you the tools and resources you need to succeed in our organization. We are currently looking for an ambitious ER Clinical Nurse Educator to help us reach our goals. Unlock your potential here!
At HCA, you have options. You can choose from a variety of benefits to create a customizable plan. You have the ability to enroll in several medical coverage plans including vision and dental. You can even select additional al la carte benefits to meet all your needs. Plan for your future with our matching 401k or opt-in for several other benefits including tuition assistance, student loan repayment, family and medical flex spending accounts, life insurance, and identity theft protection. We would love to talk to you about this fantastic opportunity!
Now celebrating more than 55 years in the community,Sunrise Hospital & Medical Centerprovides the most comprehensive, quality healthcare in Southern Nevada. As Las Vegas' largest acute care facility, Sunrise provides sophisticated inpatient and outpatient services to the community.Currently our two hospitals including our Children's Hospital total 762 beds.Sunrise Hospital & Medical Center has been recognized with the following awards and accreditations:
Consumer Choice Award recipient for 15 consecutive years Joint Commission Accredited American Stroke Association's Get With The Guidelines (GWTG) Gold Plus Performance Achievement Award CARF AccreditedRehabilitation Unit Nursing Professionals Top 100 Hospitals to Work For
Join us as we achieve our Mission Statement:Sunrise Hospital & Medical Center and Sunrise Children's Hospital are dedicated to providing an unparalleled level of measurable quality in the delivery of cost-effective, integrated healthcare services that are responsive to the needs of our patients, physicians, employees, and community.**
Be a part of an organization that invests in you. We are actively reviewing applications. Highly qualified candidates will be promptly contacted by our hiring managers for interviews. Submit your application and help us raise the bar in patient care!
Healthcare Corporation of America (HCA) is a community of 94,000 Registered Nurses and 38,000 active physicians. We have over 1,900 facilities ranging from hospitals, freestanding ER's, ambulatory surgery centers, and urgent care clinics. Our facility based staff continues to raise the bar in patient care. Ten HCA hospitals have been named in IBM Watson Health's top 100 best-performing hospitals based on patient satisfaction and operational data.
We are an equal opportunity employer and value diversity at our company. We do not discriminate on the basis of race, religion, color, national origin, gender, sexual orientation, age, marital status, veteran status, or disability status.
Education & Experience:
Required: Bachelor's degree in Nursing, Healthcare Administration, Education or other clinical related field.
Preferred: Master's degree in Nursing, Healthcare Administration, Education or other clinical field
Required: 3 years of experience in clinical education; 5 years' experience in an acute care hospital
ER experience in an hospital acute care setting is integral to this role.
Or equivalent combination of education and/or experience
Licenses, Certifications, & Training:
Required: Currently licensed as appropriate to education in the state(s) in which he or she practices, in accordance with law and regulation.
Preferred: Certification as NPD Practitioner and/or clinical certification as recognized by American Nurse Credentialing Center.
Required: BLS
Job: *Education Training & Professional Development
Title: Nurse Clinical Educator ER Trauma
Location: Nevada-Las Vegas-Sunrise Hospital and Medical Center
Requisition ID: 27514-24955