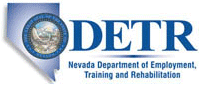 Job Information
Intermountain Healthcare

Nocturnist, Hospitalist

in

Las Vegas

,

Nevada
Job Description:
No Summary Available
Overview
HealthCare Partners Nevada, a leading network of healthcare providers and clinics in southern Nevada, has joined Intermountain Healthcare, a large regional organization considered one of the nation's top health systems. Together, the two organizations will provide Nevada with a stronger, more comprehensive regional health system. Intermountain Healthcare is looking for Nocturnist, (Hospitalist) to join our team throughout Clark and Nye Counties in Nevada.
Healthcare Partners Nevada will continue to practice a Coordinated Care Model (https://hcpnv.com/preventative-disease/) as Intermountain Healthcare, which consists of an entire network of nurses, specialists, care managers, diagnostic team members and others who support our providers and all work in sync to help our patients stay healthy. Our myGeneration (https://hcpnv.com/mygeneration/) clinics are staffed by physicians and care teams who specialize in every aspect of senior health care. These clinics offer a variety of services including annual wellness checks, identification and treatment of chronic conditions, diagnostic testing, laboratory services and immunizations, all conveniently provided in one location.
We offer competitive pay with financial incentives for yielding strong metrics on quality care. Our clinicians receive an excellent benefit package, including CME reimbursement, paid license renewals, generous PTO, and much more. Take advantage of personal and professional growth opportunities offered at Intermountain Healthcare, including leadership pathways, charitable sponsorships, and volunteer opportunities.
Our combined strengths and a shared cultural commitment as community-focused health systems with deep, personal connections to the people we serve allow us to focus on moving southern Nevada forward. Intermountain Healthcare is ranked in the top five of our nation's health systems for quality, cost, and innovation, and brings 45 years' experience in making care more accessible and affordable. If you're ready to join our Mission in helping people live the healthiest lives possible please apply now (https://hcpnv.com/careers-and-opportunities/provider-recruiting/) to submit your CV for consideration, or you may contact Anita Prince at aprince@imailnv.org .
Position Details
Work Schedule: 7-on/7-off

Avg Daily Patient Census: 5-8 at night

Round routinely at 3-4 hospitals
Requirements
Must have or be eligible to have a current and unrestricted MD or DO license to practice medicine in Nevada

Board Eligible or Board Certified in Internal Medicine, Family Practice and/or Pediatrics.

Must have or be eligible to have a Nevada Pharmacy and DEA License
Preferences
At least one year of Hospitalist experience
Physical Requirements:
No Additional Description Available
Location:
Clinic Rainbow Medical
Work City:
Las Vegas
Work State:
Nevada
Scheduled Weekly Hours:
40
Being a part of Intermountain Healthcare means joining a world-class team of over 38,000 employees and caregivers while embarking on a career filled with opportunities, strength, innovation, and fulfillment. Our mission is: Helping people live the healthiest lives possible.
Our patients deserve the best in healthcare, and we deliver.
To find out more about us, head to our career site here (https://intermountainhealthcare.org/careers/?utm_source=Workday&utm_medium=Redirect&utm_campaign=CareerHome_workday) .
ADA Statement:
Intermountain Healthcare strives to make the application process accessible to all users. If you would like to contact us regarding the accessibility of our website or need assistance completing the application process, please contact 1-800-843-7820 or email recruitment@imail.org . This contact information is for accommodation requests only and cannot be used to inquire about the status of applications.
Equal Opportunity Employer
Intermountain Healthcare is an equal opportunity employer. Qualified applicants will receive consideration for employment without regard to race, color, religion, sex, sexual orientation, gender identity, national origin, disability or protected veteran status.
The primary intent of this job description is to set a fair and equitable rate of pay for this classification. Only those key duties necessary for proper job evaluation and/or labor market analysis have been included. Other duties may be assigned by the supervisor.
All positions subject to close without notice. All qualified applicants will receive consideration for employment without regard to race, color, religion, sex, sexual orientation, gender identity, age, national origin, disability or protected veteran status. Women, minorities, individuals with disabilities, and veterans are encouraged to apply.
Thanks for your interest in continuing your career with our team!
Intermountain Healthcare