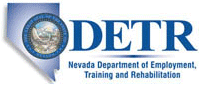 Job Information
Cleveland Clinic

Neuropsychology - Lou Ruvo Center for Brain Health, Las Vegas

in

Las Vegas

,

Nevada
Job ID: 627328
Cleveland Clinic Neurological Institute announces a search for a neuropsychologist with specific interest and experience in neurological diseases including Alzheimer's, Parkinson's, and Multiple Sclerosis. This individual will join the staff of the Cleveland Clinic Lou Ruvo Center for Brain Health in Las Vegas, Nevada and will become part of an established program consisting of 3 neuropsychologists, 1 health psychologist, and 4 psychometricians. The neuropsychology group interacts with neurologists, psychiatrists, neurorehabilitation therapists, and brain imaging experts in an outpatient setting.
Primary responsibilities will include neuropsychological assessment with the assistance of a technician, including clinical interview, report writing, and providing feedback to patients, families, and referring providers. Involvement in the education and training of practicum students from a specialized program at the University of Nevada, Las Vegas, as well as, fellows in a postdoctoral training program in clinical neuropsychology is also expected. Additional opportunities for clinical intervention service, and protected research time to support involvement in ongoing center wide research programs are also available.
Applicants should have completed a doctoral degree from an APA or CPA-accredited program in clinical psychology and a postdoctoral fellowship with specialization in neuropsychology. Eligibility for licensure in Nevada is essential, with the expectation of the successful candidate pursuing board certification in clinical neuropsychology. Early-career professionals, graduating fellows, and individuals able to provide clinical services in Spanish are all especially encouraged to apply.
Interested candidates, please include a current CV and cover letter with your application
Cleveland Clinic is firmly committed to being the best place to practice in medicine and providing a safe, stable, and financially fulfilling work environment even through uncertain times. Being a physician-led organization means doing what is best for the patients, every day.
Cleveland Clinic is one of the world's largest and busiest health centers. Patients come to Cleveland Clinic from all over the world. We offer advanced treatment for all illnesses and disorders of the body. We enjoy a strong reputation for outstanding quality care. U.S News & World Report has declared that we are the No. 2 hospital in the country. Companies on this list score well in talent pipeline, talent development, leadership commitment and supplier diversity.
While many Las Vegas newcomers are awed by the nightlife and world of entertainment options, they are even more delighted with the myriad of housing options available citywide. Whether you are looking for rural seclusion, a lush, private master-planned community or high-rise living on the Las Vegas Strip, you will find the options endless. Clark County contains Las Vegas, Henderson and North Las Vegas the three biggest cities in Southern Nevada. Clark County's population based on the most recent U.S. Census figures indicates we have reached nearly two million residents. Las Vegas is known as the entertainment capital of the world and over the last couple of decades has garnered accolades for its fast-growing population, entrepreneurial atmosphere, unlimited housing and vast employment options. Las Vegas continues to expand its non-gaming industry base and is becoming a notable education and research community. Henderson has been consistently measured as one of the fastest growing communities in the nation. Las Vegas' little sister, Henderson has a population of just over 250,000. Just south of Las Vegas, Henderson is a vibrant suburb. Created for Basic Magnesium, Inc. defense plants during World War II, Henderson continues to evolve with the addition of its own entertainment and recreation. Henderson's main attraction is Lake Mead, the world's largest man-made lake and home to Hoover Dam. North Las Vegas is the third fastest-growing city in the nation with a population exceeding 200,000, and it is vibrant and independent city. A proactive city government has led the way in creating a technology hub in the area. The city is home to the bulk of Southern Nevada's manufacturing facilities. Located in the southeastern part of the valley, 25 miles from downtown Las Vegas and 10 miles outside of Henderson lies Boulder City, home of the Hoover Dam and Lake Mead National Recreation Area. This small community preserves the charm of "small" town U.S.A. just minutes from the one of the most exciting cities in the world. Controlled growth and thoughtful planning make Boulder City an ideal choice for those seeking a hometown free from gaming. Planned Communities You might choose the mountain communities located in west and southwest Las Vegas. Mountain's Edge, Summerlin and Centennial Hills are all neighborhood communities that offer amazing vistas and landscapes. Southern Highlands in southwest Las Vegas is one of the newest areas near the airport and the trendy "south" Strip. You might prefer more established communities in the heart of the city near the Strip and resort corridor in Paradise Valley. There are also beautiful communities in Henderson just south of Las Vegas featuring championship golf courses and country clubs such as Green Valley Ranch, MacDonald's Highlands and Seven Hills.
Cleveland Clinic values a culture where caregivers integrate diversity and inclusion throughout the enterprise. We respect and appreciate our similarities and differences; they enable us to better serve our patients, one another, and our global communities.
Cleveland Clinic is pleased to be an equal employment/affirmative action employer: Women/Minorities/Veterans/Individuals with Disabilities.
Smoke/drug free environment.
Please be advised that all information entered in your application will only be shared with Cleveland Clinic and will not be distributed to third parties.
Cleveland Clinic is pleased to be an equal employment/affirmative action employer: Women/Minorities/Veterans/Individuals with Disabilities.
Cleveland Clinic