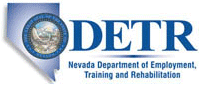 Job Information
Amentum

Network (Telecommunications) Field Engineer

in

Las Vegas

,

Nevada
JT4 provides engineering and technical support to multiple western test ranges for the U.S. Air Force and Navy under the Joint Range Technical Services Contract, better known as J-Tech II. We develop and maintain realistic integrated test and training environments, and prepare our nation's war-fighting aircraft, weapons systems, and air crews for today's missions and tomorrow's global challenges.
JOB SUMMARY - ESSENTIAL FUNCTIONS/DUTIES
Seeking a highly skilled career professional with experience across multiple telecommunication networking equipment and associated technologies. Must have a strong understanding of telecommunication networking systems, fiber optics and LAN technologies that are used to transmit video, voice, and data across a LAN infrastructure. The ideal candidate will have:
The ability to design, implement and maintain layer 2/3 and telecommunication networking systems

Experience and skills with routing and switching across a network

Knowledge of CISCO equipment

Strong understanding of TCP/IP networking principles

Ability to perform a variety of field engineering tasks under general or no supervision

Ability to use a wide array of tools and test equipment to include built-in test equipment. Must be able to use this equipment to quickly repair both physical and logical network outages and anomalies. A basic working knowledge of Solarwinds is desired, but not required.

Able to use a structured approach to solving complex networking problems.

Possesses a willingness to perform all other position related duties as assigned or requested
HIGHLY DESIRED SKILLS
A good understanding of CISCO IPSEC implementation across a LAN

Familiarity with configuration and installation of government encryption equipment

Experience with CISCO Call manager and CISCO Unity voice mail systems

Have a background with traditional telephone switching systems

Experience with terminating fiber optic cables

Hold a current CCNA and Security Plus Certification
OTHER RESPONSIBILITIES
Each employee must read, understand, and implement the general and specific operational, safety, quality, and environmental requirements of all plans, procedures, and policies pertaining to their job.
WORKING CONDITIONS
This position involves work typical of an office environment with no unusual hazards. There is occasional lifting (up to 20 pounds), constant sitting and use of a computer terminal, constant use of sight abilities while writing, reviewing, and editing documents, constant use of speech/hearing abilities for communication, and constant mental alertness. Routine travel to remote Company work locations may be required.
REQUIREMENTS - EDUCATION, TECHNICAL AND WORK EXPERIENCE
Associates Degree in Engineering or other technical discipline or formal academic/vocational/military training and a minimum of 12 years experience in the specialty field. The incumbent must possess broad knowledge of concepts, principles, and practices of engineering that enables the employee to perform as a senior technical contributor on complex projects or programs. The position requires knowledge and skill sufficient to apply developments in engineering to solve problems in the specialty area. Excellent communications and analytical skills; working knowledge of computer systems and integrated software application programs. The position may require the ability to investigate, troubleshoot, and design solutions to problems in operational hardware and software. Must qualify for and maintain a security clearance and possess a valid state issued driver's license.
Individuals with less experience may be considered at a lower level *
DISCLAIMER
The above statements are intended to describe the general nature and level of work being performed by people assigned to this classification. They are not intended to be construed as an exhaustive list of all responsibilities, duties, and skills required of persons so classified.
JT4 is an equal opportunity employer and does not discriminate on the basis of race, color, religion, creed, gender, age, disability, sex (including pregnancy, childbirth, and related medical conditions), national origin, military status, veteran status, genetic information, or any other characteristic protected under applicable federal, state or local law. The Company provides reasonable accomodations/modifications to disabled individuals to assist in the hiring process and to qualified individuals with disabilities in the performance of essential job functions, in accordance with federal, state and local law. If you need assistance in completing this application, please contact Revruiting and Staffing as (702)275-5525
Amentum