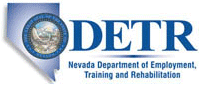 Job Information
Cleveland Clinic

Nephrologists

in

Las Vegas

,

Nevada
NOTICE OF JOB AVAILABILITY
Employer: Cleveland Clinic, 9500 Euclid Avenue, Cleveland, Ohio 44195
Worksites: Cleveland Clinic, 9500 Euclid Avenue, Cleveland, Ohio 44195
South Pointe Hospital, 20000 Harvard Road, Warrensville Heights, Ohio 44122
Marymount Hospital, 12300 McCracken Road, Garfield Heights, Ohio 44125
Hillcrest Hospital, 6780 Mayfield Road, Mayfield Heights, Ohio 44124
Twinsburg Family Health & Surgery Center, 8701 Darrow Road, Twinsburg, Ohio 44087
Beachwood Family Health & Surgery Center, 26900 Cedar Rd, Beachwood, Ohio 44122
Lakewood Family Health Center, 14601 Detroit Ave, Lakewood, Ohio 44107
Title: Associate Staff Nephrologist
Duties: Associate Staff Nephrologists provide inpatient and outpatient services at the above locations. Duties include: evaluating patients and recording notes; analyzing records, reports, and test results to diagnose medical conditions; providing specific treatments and/or performing operations; monitoring patients; interacting with patients to gather additional history and information, explain procedures, and discuss test results and treatments; prescribing and administering medication, therapy, and other specialized medical care; and liaising with staff to ensure quality patient treatment. Associate Staff Nephrologists will be responsible for teaching medical students and/or resident physicians, and conducting clinical and basic research into the causes and treatments of kidney disease. Rotating weekday and evening on-call duties as needed.
Requirements: Position requires: MD or foreign equivalent as determined by credentials evaluation or as evidenced by an ECFMG certificate, Board eligibility or Board certification in Internal Medicine, completion of a two (2) year Nephrology Fellowship, and eligibility for Ohio medical licensure.
Salary: Commensurate with qualifications and experience ($205,000.00)
Contact: Nikki Williams, Education Program Manager, Willian@ccf.org
This notice is posted in connection with the filing of an application for permanent alien labor certification. Any person may provide documentary evidence bearing on the application to the Certifying Officer of the Department of Labor, pursuant to 20 C.F.R. § 656.10(d). The address for the appropriate Certifying Officer is:
U.S. Department of Labor
Employment and Training Administration
Office of Foreign Labor Certification
Atlanta National Processing Center
Harris Tower
233 Peachtree Street, Suite 410
Atlanta, Georgia 30303
Phone: (404) 893-0101
Fax: (404) 893-4642
The policy of Cleveland Clinic and its system hospitals (Cleveland Clinic) is to provide equal opportunity to all of our employees and applicants for employment in our tobacco free and drug free environment. All offers of employment are followed by testing for controlled substance and nicotine. Job offers will be rescinded for candidates for employment who test positive for nicotine. Candidates for employment who are impacted by Cleveland Clinic's Smoking Policy will be permitted to reapply for open positions after 90 days. Decisions concerning employment, transfers and promotions are made upon the basis of the best qualified candidate without regard to color, race, religion, national origin, age, sex, sexual orientation, marital status, ancestry, status as a disabled or Vietnam era veteran or any other characteristic protected by law. Information provided on this application may be shared with any Cleveland Clinic facility.
Cleveland Clinic is pleased to be an equal employment employer: Women/Minorities/Veterans/Individuals with Disabilities
Cleveland Clinic