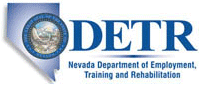 Job Information
Desert Radiologists

MRI Tech Float

in

Las Vegas

,

Nevada
MRI Tech Float
2020 Palomino Lane, Las Vegas, NV 89106, 2020 Palomino Lane Suite 100, Las Vegas, Nevada, United States of AmericaReq #761
Thursday, September 10, 2020
Under general supervision of a radiologist, performs magnetic resonance imaging (MRI) procedures to assist in the diagnosis of disease or injury. This is a full time float position, expected to cover shifts at all Las Vegas and Henderson Imaging Centers.
PRINCIPAL ACCOUNTABILITIES
Performs magnetic resonance imaging (MRI) procedures as prescribed by a physician. Follows established techniques and methods in operating equipment and processing images. Ensures technical quality of images and exercises judgment in processing assigned work load. May assist the radiologist in performing image-guided diagnostic and invasive procedures (e.g., MRI breast biopsy).

Prepares patients for MRI procedures. In doing so, escorts patients to dressing and MRI rooms, provides verbal and written instructions and assists patients in positioning body parts to be examined. Ensures safety procedures and universal precautions are used at all times. Ensures compliance with the MRI Safety Policy.

Assesses the patient's previous exams/reports to include loading or digitizing outside studies, if available/applicable, prior to performing the MRI procedure. Reviews the referral form for each procedure and ensures accuracy of the referral in the system; accurately communicates the referral to the radiologist. For certain procedures, may administer medication as prescribed by a physician.

Assesses the patient's condition prior to administering a contrast media (or other prescribed medication) or performing the procedure. Prepares contrast media and administers to patients either intravenously or through other body cavities.

Performs related technical and/or administrative duties which include, but are not limited to:
Completing necessary paperwork and labeling images.

Reviewing scheduled patient appointments and contacting patient, via telephone, to confirm appointment date, time, location and other pertinent information, such as copayment amount and forms of payment accepted. Advises the patient of any preparations required for the procedure.

Ordering and reviewing labs.

Coordinating the exam with other modalities.

Communicating "stat" results to referring physicians.

Performing all necessary functions relating to the RIS/PACS.

Assisting patient at all times (including on and off the exam table, and to and from a vehicle, if necessary)

Assisting the front office and scheduling staff with technical questions regarding MRI procedures.

Communicating with the front office as to the status of the schedule.
Maintains adequate level of supplies in examination rooms and reorders as necessary. Ensures equipment is operating properly and contacts appropriate party for equipment repair in order to ensure safe and efficient examination of patients.

Actively participates in the quality-assurance monitoring and recording efforts of the department. Assists in duties related to ACR accreditation.

Continues to develop professionally; maintains registry and current knowledge of the radiology profession to ensure continued contributions to the patients, referring physicians, and the company.
KNOWLEDGE/SKILLS/ABILITIES
Knowledge of basic radiologic methods and techniques such as chest, upper and lower gastrointestinal, planigram, fluoroscopic and skeletal procedures normally acquired through completion of twenty-four month radiologic technology training program

Knowledge and work experience necessary to independently conduct routine and specialized MRI tests, to assist physicians with special techniques or procedures, and to become familiar with physician and department work methods and facility policies and procedures

Knowledge of and experience in using office equipment including telephone, fax, computer and photocopier

Knowledge of and experience in using radiology-related computer systems (RIS/PACS)

Interpersonal skills necessary in order to effectively interact with physicians, other facility staff, patients and families when providing instructions or responding to questions or exchanging patient-related information

Ability to start and maintain an IV

Ability to maintain confidentiality of patient record information

Analytical skills necessary in order to conduct routine radiographic tests and review results for accuracy and quality, to verify patient information, to complete material for medical record, and to monitor supply levels

Ability to concentrate and pay close attention to detail when conducting or assisting with diagnostic MRI procedure

Ability to lift a minimum of 60 pounds when assisting and positioning body parts or handling and transporting supplies
REQUIREMENTS
Current certification in cardiopulmonary resuscitation (CPR) recognized by the American Heart Association

Current American Registry of Radiologic Technologists (ARRT) registration
This company is an equal opportunity, affirmative action employer and makes employment decisions without regard to age, race, religion, color, handicap, sex, physical condition, developmental disability, sexual orientation, national origin or any other characteristic protected by federal, state or local law.This policy shall include, but is not limited to, the following: recruitment and employment, promotion, demotion, transfer, compensation, selection for training, layoff and termination.
Other details
Job Family3B Technologist

Pay TypeHourly

2020 Palomino Lane, Las Vegas, NV 89106, 2020 Palomino Lane Suite 100, Las Vegas, Nevada, United States of America