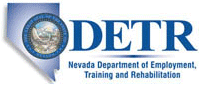 Job Information
America First Credit Union

Mortgage Loan Originator (Las Vegas Area)

in

LAS VEGAS

,

Nevada
Responsible for marketing and origination of long term mortgage loans as well as lot, construction, and limited first purchase loans. Conducts initial prequalification interviews and prepares complete loan application packages and necessary documentation. Conveys policies for extension of credit in accordance with Credit Union and secondary investor guidelines. Meets Mortgage Team scheduling and documentation requirements, and production expectations as determined by the Mortgage Origination Manager. Serves members, prospective members, builders, developers, and realtors promptly and professionally. Provides general Credit Union information and cross-sells services. Assists Mortgage Team members as necessary.
Assumes responsibility for the effective and professional completion of assigned loan origination functions.
a. Possesses a complete knowledge/understanding of the mortgage loan products offered. This includes but is not limited to the standard secondary market loan programs expanded criteria, investment property and America First Loan programs.
b. Possesses a complete knowledge/understanding of Mortgage origination software systems, as expected of this position.
c. Interviews, pre qualifies, completes application documents, and analyzes preliminary documentation for loan requests. Discusses loan alternatives, credit criteria, interest rates, and loan documentation. Explains mortgage process, time frames to expect and lock in procedures thoroughly. All in such a manner as to elicit a shared understanding and positive responses from members.
d. Performs follow-up work as necessary to meet purchase contract and lock dates within established time frames.
e. Works to resolve loans referred by Underwriting or Automated Underwriting System within established time frames. Discusses loan alternatives with member thoroughly, together arriving at a conclusion as to what action is to be taken next on loan request.
f. Understands and completes lending operations in accordance with all applicable federal and state mortgage regulations, NCUA, and established Credit Union policies and requirements. Stays informed as to changes thereto.
Assumes responsibility for meeting loan production expectations as established.
a. Possesses a complete understanding of production expectations of position.
b. Creates and actively maintains a result oriented, assertive MARKETING PLAN, if applicable.
c. Executes MARKETING PLAN in a well organized, professional manner.
d. Achieves mortgage lead conversion and follow up expectations of the position.
e. Achieves and maintains a level of proficiency which meets expectations of position.
Assumes responsibility for establishing and maintaining effective and professional business relations with members, Realtors, builders, co-workers, and other mortgage industry professionals.
a. Attentively answers questions and resolves problems.
b. Counsels members regarding money management and financial matters.
c. Provides relevant and timely updates with all involved parties.
d. Projects the Credit Union's professional image by maintaining a clean, secure and well maintained desk/work area, and follows Credit Union dress code.
e. Works effectively with Processing and Underwriting teams.
f. Stays informed regarding changes and trends in the local real estate and competitive lending market.
Assumes responsibility for establishing and maintaining effective communication and coordination with Credit Union personnel and with management.
a. Coordinates functions with related departments and branches, providing support as needed.
b. Functions as an essential constituent of the Mortgage Origination Department Team.
c. Keeps management informed of area activities and of any significant problems.
d. Attends and participates in meetings and committees as required.
e. Completes required records and reports in a timely manner.
Assumes responsibility for related duties as required or assigned.
a. Professionally cross-sells Credit Union services.
b. Completes special projects as assigned.
• Associate degree in business or related field or an equivalent combination of formal training and experience.
• One to two years of mortgage loan originating experience.
• One to two years of related mortgage loan processing experience.
• Real estate background helpful.
• Understanding of the foundation of determining credit worthiness.
• Familiarity with title reports, insurance, and appraisals.
• Ability to operate related computer applications and business equipment.
Departments: MORTGAGE BUSINESS DEVELOPMENT
Street: 2699 N TENAYA WAY
Schedule: Mon - Fri Flex
Schedule Details: 9 - 6 pm
External Comments:
Spanish Speaking Preferred
External Company Name: America First Credit Union
External Company URL: https://www.americafirst.com/
Post End Date: 9/29/2020