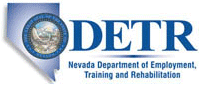 Job Information
ActionLink Services LLC

Merchandising Technician - Las Vegas, NV

in

LAS VEGAS

,

Nevada
Merchandising Technician - Las Vegas, NV
Location NV - LAS VEGAS-HENDERSON
ActionLink is looking for a task-oriented individual with technical experience to join our field team!
Our team of technical field merchandisers are self-motivated and service-focused individuals with a high degree of electronic aptitude, mechanical dexterity, and detail orientation. As an ActionLink Certified Technician (ACT), you will play a key role in leading our organization through a range of simple to complex retail merchandising tasks and display installs that support ongoing critical product releases and transitions for our clients' industry leading electronic equipment brands.
Our ACT Representative is responsible for providing quality service to our clients within our retail partner store locations through specific merchandising execution, visual layouts, configurations, installations, troubleshooting, and maintenance repair of interactive displays, kiosks, and other fixtures. The ACT Representative will ensure strong relationships are built and maintained with all store level personnel as well as communicating (written and verbally) with ActionLink field leadership and client management teams. This person will periodically be called upon to provide specific feedback to the client customers and/or ActionLink teams to ensure accurate and efficient field execution.
WHAT'S IN IT FOR YOU?
Guaranteed scheduling minimum of 64 hours (or more) per 2-week pay period

Represent the latest, cutting-edge technologies and brands

Medical, Dental, Vision, and Prescription Insurance

Paid Drive Time plus Mileage Reimbursement

Paid Online Training

Paid Time Off

Paid Holidays

401(k)
WHAT WILL YOU DO?
Present strong retail professionalism to facilitate market visits for clients and retail partners within assigned territory

Optimize visual merchandising of all customer products, ensuring they are signed, functional and priced for customer interaction

Effectively install, troubleshoot, and maintain a variety of technical and/or complex displays in various national retail stores. This can include tasks such as connecting audio/video components for home theater experience, setting product display security devices, category resets including resets with demo product and/or functional displays, refreshing/troubleshooting media players or receivers, assembling gondolas or fixtures, etc.

Record video demonstrating the installation or repair of some assignments in the field as requested

Maintain regular communication with remote ACT District Manager via phone, text, web meetings, and/or email

Complete daily online reports to document visits, including submitting digital photos

Complete all required documentation for submission and timely reimbursement of expenses incurred while traveling, per ActionLink policies

Adhere to all dress code standards, safety guidelines, and procedures set forth by ActionLink and retail partners
ARE YOU A MATCH?
Technical installation, troubleshooting, and/or related field service technician experience required (e.g., A/V configuration, PC connectivity/repair, low voltage wiring, complex equipment systems or display set ups, etc.)

Retail experience strongly preferred (e.g., merchandising resets, planograms, handling fixtures, setting up endcaps, etc.)

Excellent interpersonal and written communication skills to build and maintain productive relationships

Ability to read and interpret detailed planograms, schematics, and written instructions

Open availability to work Mondays through Fridays which often includes early morning start times; some overnight hotel stays and weekend hours will occasionally be requested

Access to reliable vehicle transportation and comfortability traveling to different store locations throughout an extensive assigned territory

Must be physically able to stoop, bend over, stand, reach overhead, climb ladders, balance, grasp, push and pull, and lift up to 50 lbs for extended periods of time

High degree of professional flexibility and time management to juggle scheduling demands, travel, materials, workload priorities, etc.

Basic understanding and ability to use various manual and power tools

Access to internet, printer, and smart device with WiFi/GPS
ActionLink is an Equal Opportunity Employer
ActionLink is an equal employment opportunity employer. We consider all job applicants solely on the basis of job-related qualifications. We adhere to a policy of making employment decisions without regard to race, color, religion, sex, sexual orientation, national origin, military status, citizenship, age, disability or any other status protected by law.
ActionLink Services LLC