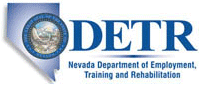 Job Information
HCA, Hospital Corporation of America

Med/Surg Float Nurse PRN

in

Las Vegas

,

Nevada
· Are you looking for a company that places integrity over their bottom line? Here at HCA, our everyday decisions are founded on compassion. Apply today and join a team that is dedicated to serving others in need.
* *
MountainView Hospitalis a state-of-the-art, full-service medical facility located in the heart of Northwest Las Vegas, one of the fastest growing areas in the valley. With a staff of more than 1,440 dedicated and talented employees, as well as more than 1,200 outstanding physicians at our 340-bed facility,MountainView Hospitalis recognized for high patient satisfaction and for providing quality and compassionate care to our community since 1996.
We offer you an excellent total compensation package, including competitive salary, excellent benefit package and growth opportunities. We believe in our team and your ability to do excellent work with us. Your benefits include 401k, PTO medical, dental, flex spending, life, disability, tuition reimbursement, employee discount program, employee stock purchase program and student loan repayment. We would love to talk to you about this fantastic opportunity. * * RN Float Pool (Non Critical) * *POSITION SUMMARY (includes, but is not limited to): * * The Registered Nurse as a Staff Nurse in Non-Critical care float, performs the functions of assessing, planning, implementing and evaluating care for patients. Meets Standards of Care and Standards of Practice. Supervises assigned personnel. Promotes collaboration with physicians and personnel of other departments. Demonstrates knowledge and skills necessary to provide care appropriate to patients served. Demonstrates knowledge of principles of growth and development over life span and possesses ability to assess data reflective of patient status and interpret appropriate information needed to identify patient requirements relative to his/her age specific needs. Provides care needed as described in department policies and procedures. Completes a competency skills checklist within 3 months of employment.
No new grads are being considered for this opportunity at this time.
Minimum of one year acute care experience in Med/Surg. Must float to any unit where competencies apply. Strong computer and organizational skills. Must have current NV State Nursing License.
Education: Graduate from a school of nursing. Current BCLS.
License: Current license to practice as a Registered Nurse in the state of Nevada.
Experience: Previous experience in IV therapy preferred.
Keywords: Medical/Surgical, MedSurg, Med/Surg, Medical, Surgical, Float Pool
*LI-PH1
Job: *Nursing - Professional
Title: Med/Surg Float Nurse PRN
Location: Nevada-Las Vegas-MountainView Hospital
Requisition ID: 02270-10384