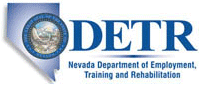 Job Information
Emerus

Medical Technologist (PRN Nights)

in

Las Vegas

,

Nevada
Emerus is the nation's first and largest operator of small-format hospitals, also known as community or neighborhood hospitals. Emerus' leading national health system partners include Allegheny Health Network, Ascension, Baptist Health System, Baylor, Scott & White Health, Dignity Health St. Rose Dominican, The Hospitals of Providence, INTEGRIS and MultiCare. Our state-of-the-art hospitals are fully accredited and provide highly individualized care. From the moment a patient walks through the door, a team of exceptional medical professionals takes charge, treating patients with speed, compassion and expertise. Emerus' distinctive level of care earned the Guardian of Excellence Award for Superior Patient Experience in six of the past seven years. More information is available at www.emerus.com.
The purpose of this position is to provide technical assistance and supportive patient care to meet the needs of individual patients throughout assigned areas. Responsible for the analysis of laboratory specimens and subsequent result reporting according to laboratory protocol and procedures. Acts as general supervisor over assigned lab activities.
Ensures the lab receives all send out laboratory reports and that billing is correct for all send out labs.

Ensures the lab receives all pathology reports.

Performs weekly audits on:

All quality control

Temperature monitoring documentation

Amended report documentation

Critical report documentation

Blood utilization

Performs monthly audits on:

Staff continuing education

Staff competencies

Laboratory incident reports

Equipment maintenance

Turnaround time

Lab testing volume

Creates and presents monthly laboratory data to the quality improvement committee

Ensures all proficiency testing is being performed, submitted, and reviewed

Ensures all staff is adequately trained and sign off on all staff laboratory competencies

Assist in initial laboratory set up and staff training

Collect laboratory samples and perform lab testing in accordance with established laws, policies and procedures, as well as COLA and CLIA regulations

Coordinate and perform all pre-analytic, analytic, and post-analytic laboratory activities in collaboration with the lab director and technical consultant

Assist with patient care and other activities as assigned by the Hospital Administrator/designee as indicated by the patient's plan of care

Collect, report, and document clinical data. Take vital signs, height and weight, intake and output, pulse oximetry, and collect specimens

Provide for patient safety related to age and condition

Maintain patient privacy and confidentiality of information and records at all times

Provide and maintain a clean, safe environment and perform and/or assist others to perform proper aseptic technique, isolation procedures, and infection control measures

Assist with the admission, transfer, and discharge of the patient

Prepare patients and chaperone during examinations/procedures or assists with other patient treatments, such as superficial wound care, EKGs, starting IVs

Maintain lab and all patient care areas with appropriate supplies

Assist with patient restraints and maintain precautions; collect, report and document data related to patient needs/emergencies and unusual patient and family behavior

Travel to all facility locations as required

Attend staff meetings or other company sponsored or mandated meetings as required

Perform additional duties as assigned

Must be licensed by the state as a general supervisor to perform testing

Bachelor's degree in laboratory science, required

Two years' lab training or experience in the non-waived specialty, required

Certification as a Medical Laboratory Scientist (MLS) by the American Society of Clinical Pathology (ASCP) or equivalent American Medical Technologist (AMT) certification

Current BLS, required

Experience with IV start, phlebotomy, and initiation of EKG, preferred

Certification as an EMT and/or ER experience, preferred

Position requires fluency in English; written and oral communication
ID: 2020-12241
Shift Type: Nights
External Company URL: http://www.emerus.com/
Company Name (Integration): Dignity Health St. Rose Dominican - Blue Diamond
Street: 4855 Blue Diamond Rd.