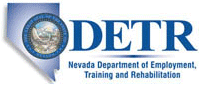 Job Information
Desert Radiologists

Medical Receptionist, FT Float

in

Las Vegas

,

Nevada
Medical Receptionist, FT Float
2020 Palomino Lane, Las Vegas, NV 89106, 2020 Palomino Lane Suite 100, Las Vegas, Nevada, United States of AmericaReq #1046
Tuesday, September 15, 2020
Under general supervision, greets patients, coordinates required paperwork and processes patient appointments. This is a full time position and will cover shifts at all 10 locations in Henderson and Las Vegas.
PRINCIPAL ACCOUNTABILITIES
Greets patients in a polite, prompt and helpful manner. Provides direction, information and other assistance to patients as necessary.

Provides appropriate forms to patient for completion and signature. If necessary, provides exam preparation instructions and materials.

Inputs and/or verifies information in radiology information system (RIS/PACS) to ensure accuracy and/or receipt of the patient, referring physician, insurance, and exam data.

Collects the appropriate fees from the patients as determined by the insurance provided, if any. Makes correct change, when necessary, and generates a receipt for payment.

Assists in balance sheet transactions for daily deposit. Immediately reports any discrepancies with deposit to Office Supervisor.
.6. Reviews scheduled patient appointments and may contact patients, via telephone, to confirm appointment date, time, and location. Advises the patient of any preparations required for the procedure, when necessary.
Schedules patient exams based upon physician and facility availability. Orders labs as necessary.

Answers phones in a pleasant manner and handles patient needs timely and appropriately.

Maintains adequate level of office supplies and reorders as necessary. Ensures office equipment is operating properly and contacts appropriate party for equipment repair.

Assists in maintaining a clean, orderly waiting area.

At certain facilities, may perform back-up medical records duties, as necessary.
KNOWLEDGE/SKILLS/ABILITIES
Knowledge of medical reception tasks, clinic procedures, medical terminology and paperwork processing requirements.

Knowledge of and experience in using office equipment including telephone, fax, computer and photocopier.

Knowledge of and experience in using radiology-related computer systems (RIS/PACS).

Knowledge of customer service concepts and techniques.

Ability to communicate clearly in person and on the telephone.

Ability to use interpersonal skills to effectively interact with physicians, other facility staff, patients and families when providing instructions or responding to questions or exchanging patient-related information.

Ability to organize and prioritize tasks effectively.

Ability to read, understand and follow oral and written instructions. Ability to file correctly by alphabetic or numeric system.

Ability to maintain confidentiality of patient record information.
REQUIREMENTS
Strong customer service skills and the ability to keyboard proficiently

Previous experience in a customer service environment (preferred)

Previous experience in healthcare or radiology (preferred)
This company is an equal opportunity, affirmative action employer and makes employment decisions without regard to age, race, religion, color, handicap, sex, physical condition, developmental disability, sexual orientation, national origin or any other characteristic protected by federal, state or local law.This policy shall include, but is not limited to, the following: recruitment and employment, promotion, demotion, transfer, compensation, selection for training, layoff and termination.
Other details
Job Family5B Support Staff – Pt Svcs, PCC, Support Svcs

Pay TypeHourly

2020 Palomino Lane, Las Vegas, NV 89106, 2020 Palomino Lane Suite 100, Las Vegas, Nevada, United States of America