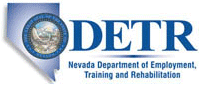 Job Information
nma

Medical Biller and Coder

in

Las Vegas

,

Nevada
MEDICAL BILLER AND CODER
Position Title: Medical Biller and Coder
Department: Administration
Reports To: Practice Administrator
Job Category: Administration
FLSA: Exempt
Do you think you are at the top of your field? Do you consider yourself an expert in the Medical Coding and Billing arena? Are you being held back in salary and internal growth? Are you ready to join a high technology, dynamic organization that offers significant job growth opportunities along with the prestige and salary that only the top in their field can obtain? Then you should look no further! This could be your once in a lifetime opportunity.
As a highly technical Medical Biller and Coder your role includes identifying relevant diagnoses (ICD-10) and procedures (CPT codes) to accurately reflect the medical care services provided. In addition, you will be expected to capture complete, accurate, and HIPAA compliant medical data for reimbursement, research, and compliance. You will perform chart abstracting to ensure completion of necessary fields prior to coding access, work with other departments to resolve issues prior to coding, and provide feedback and education to departmental leadership regarding completion and accuracy of documentation and surgical coding practices.
You will be expected, under general supervision, to perform advanced coding and abstracting of inpatient and/or outpatient medical records. You will be utilizing the most current edition of AMA CPT Professional, HCPCS Level II Expert, ICD-10 CM Expert and HIPAA compliance to perform the most complex coding and abstracting of a high volume of patient medical records.
Requirements:
High school diploma or equivalent, Bachelor?s Degree preferred

MINIMUM of 3 years experience as a Certified Professional Coder (CPC) or Certified Professional Biller (CPB) through AAPC or equivalent

Knowledge of interoperative monitoring a +++

Excellent verbal and written communication skills

Excellent customer service skills

Experience with Professional Services billing (CMS 1500)

Ability to utilize web-based tools, coding books, and other approved resources to facilitate accurate coding

Knowledge of NCCI edits and related software

Thorough understanding of medical terminology as it relates to CPT,

diagnosis coding, modifiers, etc.

Ability to work independently or as an active member of a team

Strong computer skills in data entry, coding, and knowledge of Electronic Medical Record software and Microsoft Excel Suite and Google Documents

Strict attention to detail

Goal-oriented, organized team player

Effectively identify and resolve problems in a timely manner

Strong written and verbal communication skills

Able to multi-task

Ability to adapt to changes in the workplace and competing priorities and meeting strict deadlines
Duties and Responsibilities:
Serve as an expert in all matters related to coding and billing
Verify accuracy of billing data and revise any errors
Review chart elements including face sheet, operative reports, History and Physical (H&P), Professional and Technical Reports and Superbills
Consult with Technologists, Surgeons, and Physician Reader?s as needed to obtain information required for Coding
Create CMS 1500 claim forms for submission to third-party payers
Review and report missing or incomplete documentation
Identify and communicate trends to Senior Staff
Serve as a resource regarding claim edits, Local Coverage Determination?s, specific insurance requirements and the nuances related to intraoperative neurophysiological monitoring
Follow CPT / ICD 10 coding guidelines and legal requirements to ensure compliance with HIPAA, federal and state regulations
Review patient chart and extract CPT and ICD 10 information from the clinical documentation provided
Process encounters in a timely manner
Continuously monitor and ensure claims have been submitted for all billable services
Maintain up-to-date knowledge of coding and regulatory requirements to accurately assign codes for appropriate reimbursement of healthcare services.
Meet continuing education requirements for certification and keep abreast of ongoing changes to CPT, HCPCS, and ICD 10 codes
Identify and communicates trends and educational opportunities to ensure proper documentation, coding, and accuracy of billing
Identify charge related edits that can be built in the practice management system to reduced denials
Respond to inquiries from providers, staff, insurance payers, and management in a timely and accurate professional manner
Work Environment:
Intermittent and/or frequent physical activity including walking, sitting, standing, reaching, bending and lifting up to 25 pounds
Job Type: Full-time
Benefits:
Flex PTO
401K matching after one year
Significant Company contribution to Comprehensive Health Insurance coverage for the employee
Dental and vision Insurance
Company paid Life Insurance