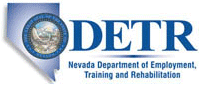 Job Information
HCA, Hospital Corporation of America

Med Img Spec III Card Cath Lab

in

Las Vegas

,

Nevada
For more than three decades, Sunrise Hospital in Las Vegas has been Nevada's largest, most comprehensive children's hospital dedicated to caring for infants, children, adolescents and expectant mothers. As the leading neonatal, pediatric, and maternal provider in the region, we partner with physicians and hospitals throughout the Southwest to offer the most comprehensive and advanced health programs as well as access to sub-specialties. Sunrise Children's Hospitalprovides advanced pediatric and neonatal medicine to the residents of Southern Nevada and the surrounding region. Located near the Las Vegas strip,Sunrise Children's Hospitaloffers 24/7 pediatric emergency services in our ER just for kids. In addition to pediatric cardiology,Sunrise Children's Hospitalalso features Nevada's largest, most comprehensive 72-Bed Level III Neonatal Intensive Care Unit (NICU), 24-bed Pediatric Intensive Care Unit (PICU), and 14-bed inpatient pediatric Cardiac Intensive Care Unit (CICU), the only one of its kind in Nevada today. The CICU is a 12,000 square-foot unit dedicated to the treatment of congenital heart defects, heart rhythm disturbances and heart disease in infants and children.
As Las Vegas' largest acute care facility (701 beds),Sunriseprovides sophisticated inpatient and outpatient services to the community. Sunrise Hospital & Medical Centerhas been recognized with the following awards and accreditations: * Consumer Choice Award recipient for 15 consecutive years * Joint Commission Accredited * American Stroke Association's Get With The Guidelines (GWTG) Gold Plus Performance Achievement Award * CARF Accredited Rehabilitation Unit * Nursing Professionals Top 100 Hospitals to Work For Schedule: PRN
/We are an equal opportunity employer and value diversity at our company. We do not discriminate on the basis of race, religion, color, national origin, gender, sexual orientation, age, marital status, veteran status, or disability status./ / / Join us as we achieve our Mission Statement: /Sunrise Hospital & Medical Center and Sunrise Children's Hospital are dedicated to providing an unparalleled level of measurable quality in the delivery of cost-effective, integrated healthcare services that are responsive to the needs of our patients, physicians, employees, and community./
Our employees come first. We provide a total compensation package to make sure your needs are met. Choose the medical coverage package that best suits you. Look after your loved ones while still getting paid with our Paid Family Leave. Plan for your future with our matching 401k or opt-in for several other benefits including tuition assistance, family and medical flex spending accounts, life insurance, and identity theft protection.
HCA is dedicated to the growth and development of our colleagues. We will provide you the tools and resources you need to succeed in our organization. We are currently looking for an ambitiousMedical Imaging Specialist III to help us reach our goals. Unlock your potential here!
*POSITION SUMMARY: *
* Medical Imaging Specialist assumes responsibility for assisting physicians with diagnostic and interventional cardiac invasive procedures on patients ranging in age from neonatal to geriatric. He/she adheres to policy and procedure in the assessment, implementation, documentation, and evaluation of the cardiovascular services provided. Knowledgeable in sterile technique, basic cardiovascular anatomy and physiology and cardiac invasive procedures. Physical stamina to wear lead apron for prolonged periods. Physical and mental stamina to withstand long hours, time consuming procedures and critical patients. The ability to withstand spatial, lighting and temperature restrictions. The ability to respond to work area within 30 minutes while on emergency on-call. Must maintain positive interpersonal relations and effective communication skills.
* /If you are looking for an opportunity that provides satisfaction and personal growth, we encourage you to apply. We promptly review all applications. If you are highly qualified you will hear from one of our managers. Come unlock the possibilities and apply today!/*
MINIMUM QUALIFICATIONS
_Education_: * High school graduate * Graduate of an accredited Radiology Technology Program and a member in good standing with the American Registry of Radiologic Technologists (ARRT) _Experience_: * Minimum one (1) year Cath Lab experience required * Minimum one (1) year clinical experience in an acute care facility _License/Certification_: * Member in good standing with the American Registry of Radiologic Technologists (ARRT) * Must possess a State of Nevada Radiology Technologist License or State of Nevada Radiology Technologist Authorization Work Letter * BLS required * ACLS within 6 months of hire
Job: *Imaging
Title: Med Img Spec III Card Cath Lab
Location: Nevada-Las Vegas-Sunrise Hospital and Medical Center
Requisition ID: 01541-19946