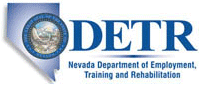 Job Information
Genesis Healthcare

Manager-Office Centers (Full Time)

in

Las Vegas

,

Nevada
POSITION SUMMARY: The Business Office Manager must be familiar with company policies and procedures related to billing and accounts receivable, census processing, payroll, and accounts payable. The Business Office Manager oversees all business office functions and is responsible for ensuring policy and procedure compliance in all related areas. He/She interfaces with the Center Executive Director, Regional Business Office Coordinator, Assistant Office Manager, Bookkeeper, and Receptionist, as well as provides verbal and written reports to the Center Executive Director and Corporate. He/she interfaces with families, attorneys and outside agencies regularly on financial issues.
RESPONSIBILITIES/ACCOUNTABILITIES:
Ensures systems and controls are in place as outlined in policy and procedure manuals. Meets established daily, weekly, and monthly deadlines;

Directs processing of accounts receivable, adjustments/refunds, private and third party agencies, census information, ancillaries, cash deposits, and posting as applicable;

Manages resident trust funds and maintains confidential files, ensures compliance with all state and federal regulations;

Meets with, or ensures that another staff member meets with, all residents/responsible party upon admission and throughout the stay to explain financial obligations and paperwork; audits new admission files to ensure completeness and accuracy;

Meets with, or ensures that another staff member meets with, all residents/responsible party upon discharge to explain any remaining financial obligations.

Manages/maintains Private Spend Worksheets and assists with Medicaid Pending Tracking;

Manages all month end processes, which include completion of data entry, review and correction of edits, and census reconciliation;

Manages accounts receivable collections for past due resident accounts; ensures timely filing of Medicare, Medicaid, and insurance claims;

Provides written Past Due Report concerning resident accounts to the Center Executive Director, prepares for and attends A/R review meetings, documents collection Activities;

Recommends and prepares accounts for outside collection agencies, attorneys, and write off as applicable;

Coordinates documentation for internal and external auditors. Assists Center Executive Director and accounting dept. with resolving G/L variances;

Supervises, organizes, evaluates, and monitors business office operations and staff, including Assistant Business Office Manager, Bookkeeper and receptionists, as well as delegates administrative authority, responsibility and accountability to other office personnel as necessary;

Concerns his/herself with the safety of all Nursing Center residents in order to minimize the potential for fire and accidents. Also, ensures that the Center adheres to the legal, safety, health, fire and sanitation codes by being familiar with his/her role in carrying out the Center's fire, safety, and disaster plans and by being familiar with current MSDS;

Puts customer service first: Ensures that residents and families receive the highest quality of service in a caring and compassionate atmosphere which recognizes the individuals' needs and rights;

Assists with patient programs as requested.

Performs other duties as requested.
MOC1
Genesis HealthCare, Inc. and all affiliated entities (collectively, "Genesis") provides equal employment opportunities (EEO) to all employees and applicants for employment without regard to race, color, religion, gender, gender expression, gender identity, sexual orientation, national origin, age, actual or perceived disability, marital status, pregnancy, genetic information, amnesty, military status or status as a covered veteran in accordance with applicable federal, state, and local laws. Genesis takes affirmative action to employ and advance in employment qualified minorities, women, individuals with disabilities and covered veterans. These policies are fully supported by the CEO, COO and all members of the leadership team. If you require any reasonable accommodation under the Americans with Disabilities Act (ADA) in completing the online application, interviewing, completing any pre-employment testing or otherwise participating in the employee selection process, please contact (877)456-6726. This phone number is for ADA related accommodation requests only, not for routine employment inquiries.
Genesis Healthcare