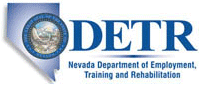 Job Information
HCA, Hospital Corporation of America

Manager of Med Surg

in

Las Vegas

,

Nevada
_About HCA_ HCA is the nation's leading provider of healthcare services, a company comprised of locally managed facilities that includes 166 hospitals and 114 outpatient centers in 20 states and England. At its founding in 1968, Nashville-based HCA was one of the nation's first hospital companies.
Are you looking for a company that places integrity over their bottom line? Here at HCA, our everyday decisions are founded on compassion. Apply today and join a team that is dedicated to serving others in need.
You contribute to our success. Every role has an impact on our patients' lives and you have the opportunity to make a difference. We are looking for dedicated professionals like you to be part of our Med Surg team. Join us in our efforts to better our community!
_Benefits_ At HCA, you have options. You can choose from a variety of benefits to create a customizable plan. You will have the ability to enroll in several medical coverage plans including vision and dental. You can even select additional a la carte benefits to meet all your needs. Enroll in our Employee Stock Purchase Plan (ESPP), 401k, flex spending accounts for medical childcare needs, and participate in our tuition reimbursement.
_Position Summary_ The Nurse Manager is a registered professional nurse who participates as an active administrative member of the Nursing Management Team. The Nurse Manager assumes responsibility for facilitating safe, efficient and therapeutically effective care for patients in the acute care setting. The Nurse Manager monitors and controls expense performance to ensure efficient operations. The Nurse Manager promotes clinical initiatives, patient safety initiatives and quality improvement activities. The Nurse Manager acts as a resource and assists in problem solving and conflict resolution when necessary.
As part of the Nursing Management Team, the Nurse Manager will evaluate the quality and effectiveness of nursing practice and services, and collaborate with the management team and physicians for improving patient outcomes. The Nurse Manager will foster a professional environment and consistently demonstrate the ability to influence, motivate and mange others while encouraging opportunities for employee development, teamwork and/or change in practice. Delegates responsibly and effectively ensuring reports and assignments are completed timely. The Nurse Manager demonstrates initiative and willingness to accept responsibility and a drive for excellence. The Nurse Manager is a professional role model through behavior and actions.
The Nurse Manager may also work as a Registered Nurse in the capacity of House Supervisor in addition to being a clinical nurse in a variety of areas within the hospital based upon knowledge, skills and abilities. As a Registered Nurse, the Nurse Manager maintains current competency with nursing skills and demonstrates knowledge regarding Standards of Care and Standards of Practice.
The Nurse Manager demonstrates judgment, discretion, diplomacy and a working knowledge of Hospital and Medical Staff Bylaws, Rules and Regulations and Policies and Procedures. The Nurse Manager remains calm in crisis and emergency situations and directs staff members effectively and appropriately. The Nurse Manager maintains professional and effective working relationships with all members of the Health Care Team.
This position reports to: Director of Medical Surgical Unit * * _HCA Far West_ As part of a strong network of hospitals throughout California and Nevada, HCA Far West is committed to supporting its healthcare professionals and ensuring their growth. Our exclusive and specialty medical services in nine hospitals and six surgical centers throughout two states, provides a full spectrum of primary, acute, tertiary and chronic care for our patients. Our specialized care areas focus on advancing the science of medicine while providing high quality, life-saving technology and patient-focused care.* *
_Southern Hill Hospital and Medical Center_
The facility is an accredited 252-bed acute care hospital. Utilizing advanced digital technology and an accomplished medical staff, Southern Hills Hospital provides the communities of southwest Las Vegas with emergency and pediatric emergency services, behavioral health inpatient and outpatient programs for ages 55 and older, an accredited Chest Pain Center, a Certified Primary Stroke Center, OB-GYN and diagnostic imaging and surgical services. Southern Hills Hospital's advanced care and superior service make for better outcomes and an exceptional patient experience.
We are a family 270,000 strong! Our Talent Acquisition team is reviewing applications immediately. Highly qualified candidates will be promptly contacted for interviews. Submit your resume today to join our community of caring! * * We are an equal opportunity employer and value diversity at our company. We do not discriminate on the basis of race, religion, color, national origin, gender, sexual orientation, age, marital status, veteran status, or disability status.
KNOWLEDGE, SKILLS, & ABILITIES:* *
Organization – proactively prioritizes needs and effectively manages resources
Communication – communicates clearly and concisely
Judgment – Makes decisions based upon job knowledge and experience. Considers all impacted areas in decision process. Seeks advice where applicable. Judgment sensible and reliable.
Customer Orientation – establishes and maintains long-term customer relationships, building trust and respect by consistently meeting or exceeding expectations.
Interpersonal Skills – able to work effectively with other employees, patients and external parties
PC Skills – demonstrates proficiency in Microsoft Office, Meditech, and purchasing vendor applications and others as required
Policies and Procedures – articulates knowledge and understanding of organizational policies, procedures and systems
Basic Skills – able to perform mathematical calculations, balance and reconcile figures, punctuate properly, spell correctly and transcribe accurately
*EDUCATION: *
* * Graduate of an accredited school of nursing * Associates Degree Required * BSN Required or in progress * MSN preferred * * *EXPERIENCE: * * Minimum of 2-5 years of experience in a leadership role in an acute care hospital preferred * Knowledge of current behavioral health concepts, principles and methods of treatment * Demonstrated experience in leadership/management and establishing interpersonal relationships necessary to promote an effective working environment * ** * *
*CERTIFICATE/LICENSE: * * Current license to practice as a Registered Nurse in the State of Nevada * BLS/CPR * ACLS
Job: *Directors & Managers
Title: Manager of Med Surg
Location: Nevada-Las Vegas-Southern Hills Hospital and Medical Center
Requisition ID: 08967-6470