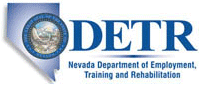 Job Information
Intermountain Healthcare

LPN - myGeneration Senior Clinics

in

Las Vegas

,

Nevada
Job Description:
The LPN, under the direction of a registered nurse, licensed physician, or other specified health care professional, participates in patient care commensurate to Scope of Practice.
Intermountain Healthcare is looking for dynamic LPN clinic nurses who have a passion for making a difference in patient care.
Why Intermountain Healthcare?
Intermountain Healthcare in southern Nevada is a network of more than 310 primary care physicians and more than 1,700 specialists that is part of a large regional healthcare organization spanning across Nevada, Utah, and Idaho. Intermountain Healthcare is ranked in the top five of our nation's health systems for quality, cost, and innovation, and brings 45 years' experience in making care more accessible and affordable. We are committed to delivering the highest quality of care to all of our patients with a guiding mission of helping people live the healthiest lives possible®. We try to help people achieve their personal health potential. Our Coordinated Care Model provides patient centered comprehensive primary care, specialty care, and urgent care services. Intermountain Healthcare has 25 years' experience serving the southern Nevada communities with medical clinics and specialty care affiliates throughout Pahrump, Las Vegas, North Las Vegas, Henderson, Mesquite and Boulder City.
As a LPN clinic nurse you will assist patients with symptoms via telephone and face to face in an ambulatory clinic setting. You will work closely with outpatient clinic providers and staff to assist symptomatic patients and patients that suffer from chronic illness. This LPN role acts as a clinical back office resource to the healthcare team.
As an Intermountain Healthcare teammate you will receive competitive salary and sign-on/retention bonus.
Additional benefits include (but not limited to):
Sign-on/retention bonus and competitive salary

Healthcare benefits

Dental, Vision, 401(k)

Paid time off

Monday – Friday 8am to 5 pm schedule with all major holidays off
What we need from you:
Prefer at least 1-year experience in a clinical setting

High school diploma or GED (some college preferred)

Current NV LPN license

IV certification or willing to obtain within 60 days of employment

BLS CPR/AED
Want to learn more? Apply now. We look forward to speaking with you!
Physical Requirements:
Physical Requirements
Ongoing need for employee to see and read information, labels, assess patient needs, operate monitors, identify equipment and supplies.
Frequent interactions with patient care providers, patients, and visitors that require employee to verbally communicate as well as hear and understand spoken information, alarms, needs, and issues quickly and accurately, particularly during emergency situations.
Manual dexterity of hands and fingers to manipulate complex and delicate equipment with precision and accuracy. This includes frequent computer use and typing for documenting patient care, accessing needed information, medication preparation, etc.
Expected to lift and utilize full range of movement to transfer patients. Will also bend to retrieve, lift, and carry supplies and equipment. Typically includes items of varying weights, up to and including heavy items.
Need to walk and assist with transporting/ambulating patients and obtaining and distributing supplies and equipment. This includes pushing/pulling gurneys and portable equipment, including heavy items. Often required to navigate crowded and busy rooms (full of equipment, power cords on the floor, etc).
May be expected to stand in a stationary position for an extended period of time.
Location:
Warm Springs 700 Office
Work City:
Las Vegas
Work State:
Nevada
Scheduled Weekly Hours:
40
Being a part of Intermountain Healthcare means joining a world-class team of over 38,000 employees and caregivers while embarking on a career filled with opportunities, strength, innovation, and fulfillment. Our mission is: Helping people live the healthiest lives possible.
Our patients deserve the best in healthcare, and we deliver.
To find out more about us, head to our career site here (https://intermountainhealthcare.org/careers/?utm_source=Workday&utm_medium=Redirect&utm_campaign=CareerHome_workday) .
ADA Statement:
Intermountain Healthcare strives to make the application process accessible to all users. If you would like to contact us regarding the accessibility of our website or need assistance completing the application process, please contact 1-800-843-7820 or email recruitment@imail.org . This contact information is for accommodation requests only and cannot be used to inquire about the status of applications.
Equal Opportunity Employer
Intermountain Healthcare is an equal opportunity employer. Qualified applicants will receive consideration for employment without regard to race, color, religion, sex, sexual orientation, gender identity, national origin, disability or protected veteran status.
The primary intent of this job description is to set a fair and equitable rate of pay for this classification. Only those key duties necessary for proper job evaluation and/or labor market analysis have been included. Other duties may be assigned by the supervisor.
All positions subject to close without notice. All qualified applicants will receive consideration for employment without regard to race, color, religion, sex, sexual orientation, gender identity, age, national origin, disability or protected veteran status. Women, minorities, individuals with disabilities, and veterans are encouraged to apply.
Thanks for your interest in continuing your career with our team!
Intermountain Healthcare