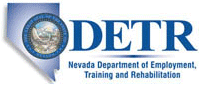 MGM Resorts International

Lead Data Integration Architect (Corporate)

in

Las Vegas

,

Nevada
Location:
Las Vegas, Nevada
Become one of the stars behind the show and become part of the world's most powerful entertainment brands. Our Company has one exciting mission: To entertain the human race .
The Lead Data Integration/Engineering Architect is a seasoned and broadly experienced IT professional able to look at portfolios of applications, services, components, infrastructures and databases in a holistic manner. This position understands business drivers, relates them to IT capabilities and will perform professional software development and maintenance functions as outlined below. All duties are to be performed in accordance with departmental and MGM Resorts policies, practices and procedures.
Lead and provide data-driven solutions to business partners through architecture, design and implementation of an ecosystem of RDBMS Data Warehouse, Hadoop, NoSQL, AI, Machine Learning and other modern data technologies on premise and on the Cloud.

Develop and re-engineer the data acquisition, storage, processing, security, data management, and analysis using Cloud and on-premise technologies leading towards a modern data platform.

Review current state activities to include the review of the goals and objectives of the Information Management group within MGM Resorts International, the oversight responsibilities, and strategic involvement recommendations.

Define and develop best practices on data integration/engineering, including ETL/ELT, Replication, ESB, API, etc. based on cloud and on-premise modern data platforms to scale up IM data management capability.

Recommend and establish standards for advanced data integration, data processing to include designing practical solutions for optimal performance with fine balance of availability, reliability and security.

Establish Data Integration/Engineering standards and conduct review session with developers.

Work with IM application development teams to provide data integration architecture services and design services

Perform other job related duties as requested.
Required:
Bachelor's Degree in Computer Science, Information Systems or a related field, or equivalent education and experience.

At least 6 years of experience in designing, developing, building and ongoing support of data integration services, such as ETL and replication using Datastage/GoldenGate or other comparable tools, to include at least 3 years of deep understanding of dimensional modeling, OLTP and OLAP database designs and implementation strategies.

Experience in architecting, implementing and operationalizing data solutions in production environments using Hadoop and NoSQL ecosystem on premise or on Cloud (AWS or Azure) using one or more relevant technologies such as S3, Azure Data Lake, Redshift/SQL DW, Spark, Kafka, Hive, Dynamo DB, EMR, Kinesis, HDInsight etc.

Combined experience of advanced SQL and stored procedures (in Teradata, DB2, SQL Server, and/or Oracle Database Platforms) with hands-on experience of designing solutions

Experience with both normalized and dimensional data models, hands-on knowledge of other data integration techniques such as database replication, change data capture (CDC) etc. and familiarity of SOA and ESB technologies and patterns

Excellent customer service skills.

Have interpersonal skills to deal effectively with all business contacts.

Professional appearance and demeanor.

Work varied shifts, including weekends and holidays.

High school diploma or equivalent.

Able to effectively communicate in English, in both written and oral forms.
Preferred:
Master's degree in Computer Science or a related field

Technical knowledge in predictive analytics architecture and in development and deployment of predictive models

Experience in hospitality operations and/or relevant industry experience
MGM Resorts International develops, builds and operates unique destination resorts designed to provide a total resort experience, including first-class accommodations and dining, world-class entertainment, state-of-the-art meeting and convention facilities, and high-quality retail and gaming experiences.
With 77,000+ employees, the Company is one of the world's leading global hospitality and entertainment companies with 23 resorts. We're proud to be recognized for our commitment to being socially responsible, including an industry-leading diversity and inclusive culture, community engagement and philanthropy initiatives, and a commitment to environmentally sustainable approaches in development and operations.
While we operate leading resorts and amenities, ultimately it is the people of MGM Resorts who make the difference daily by providing the ultimate guest experience. We welcome you to join us.
If you are an individual with a disability and need a reasonable accommodation for any part of the application process, or in order to perform the essential functions of a position, please contact our Corporate Diversity and Disability Outreach department at 1-844-247-0370 or email talent@mgmresorts.com .
We are an Equal Opportunity Employer. We are also committed to protecting the privacy of visitors to our employment application site, including the protection of any personal information provided to us. For more information about MGM Resorts International, including our privacy policy at http://www.mgmmirage.com/privacy.htm and commitment to diversity and inclusion, please visit http://www.mgmresorts.com/ at http://www.mgmresortscareers.com/ careers.
MGM Resorts International