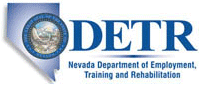 Job Information
Cleveland Clinic

International Medical Logistics Officer

in

Las Vegas

,

Nevada
Job Summary:
The Medical Logistics Officer ("MedLo") functions as the administrative and operational liaison between the Cleveland Clinic Client Medical Service (CMS) and the partner entity's clinical operation divisions. In this role, the MedLo serves to support continuity in care delivery across the complete spectrum of clinical platforms. Specifically, the MedLo will augment efforts to synchronize quality assurance and procurement efforts across the totality of care platforms. This position requires relocation to an international location in the Middle East.
Responsibilities:
In conjunction with the partner entity, the MedLo assists in maintaining pharmacy and biomedical supply chain integrity.

Responsible for the maintenance of a standing quality assurance and procurement mechanism.

Participates in planning and COE assessments.

Participation, and in some instances leadership, of drilling protocol development and implementation, including development of simulation programs and advance tactical care training.

Active engagement in policy development and implementation in conjunction with Cleveland Clinic and partner entity.

Responsible for conducting supply and material audits as requested by partner

Other duties as assigned.
Education:
Bachelor's degree in a related field required.

Graduate of an accredited School of Nursing, Bachelor of Science in Nursing or Master's degree preferred.
Certifications:
Complexity of Work:
Must have excellent interpersonal and communication skills.

Ability to interact effectively with all members of partner entity and Cleveland Clinic employees at all levels.
Work Experience:
Minimum of 3 years of clinical, supply chain or hospital administration experience required.

Military and/or operational experience in an expeditionary environment strongly preferred.

Background in data analysis preferred.
Physical Requirements:
Typical physical demands include the ability to walk and stand for long periods of time.

Manual and finger dexterity and eye/hand coordination to perform physical tasks.

Requires corrected vision and hearing to a normal range.

Occasionally lifts and carries items weighing up to 75 pounds.
Personal Protective Equipment:
Follows standard precautions using personal protective equipment.
The policy of Cleveland Clinic and its system hospitals (Cleveland Clinic) is to provide equal opportunity to all of our employees and applicants for employment in our tobacco free and drug free environment. All offers of employment are followed by testing for controlled substance and nicotine. Job offers will be rescinded for candidates for employment who test positive for nicotine. Candidates for employment who are impacted by Cleveland Clinic's Smoking Policy will be permitted to reapply for open positions after 90 days. Decisions concerning employment, transfers and promotions are made upon the basis of the best qualified candidate without regard to color, race, religion, national origin, age, sex, sexual orientation, marital status, ancestry, status as a disabled or Vietnam era veteran or any other characteristic protected by law. Information provided on this application may be shared with any Cleveland Clinic facility.
Cleveland Clinic is pleased to be an equal employment employer: Women/Minorities/Veterans/Individuals with Disabilities
Cleveland Clinic