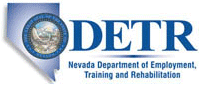 Job Information
Vision Technologies Inc.

Integrations Technician 1

in

Las Vegas

,

Nevada
The Integrations Technician is responsible for installation, maintenance, troubleshooting and repair of network functions and devices. The Integrations Technician is responsible for the execution of large-scale deployments in a very dynamic enterprise. Typical deployments may include WIFI solutions, VOIP handsets, Server upgrades, Switch/ Router deployments.
Responsibilities:
• Delivers integration projects in a timely manner with successful integration into the enterprise.
• Demonstrates a willingness to learn new technologies, skills and procedures
• Demonstrates initiative and resourcefulness in finding solutions to problems independently of others
• Plans Network equipment installations by reviewing service requests, plans, manuals and technical guides
• Orders and gathers equipment, supplies and tools required to complete service tickets
• Establishes and troubleshoots data network connections in conjunction with a separate Facilities team
• Installs routers, switches, cable management, wireless access points, backup power supplies and other network devices.
• Enables and tests remote monitoring sensors and ensures their interoperability with the centralized network management and monitoring applications
Knowledge of:
• Brocade appliances, routers, and switches
• APC environmental and uninterruptible power supplies
• Cisco routers, switches, and wireless access points
• Extreme Networks switches
• MiLAN switches
• Brocade/ Motorola Wireless Access Points
• Meru Wireless Access Points and Wireless Controllers
• Wi-Fi, Server and Voice Technologies
• Network testing tools
• Principles, methods, and procedures applied in the operation of computers, peripheral equipment, application software, and networks
• Computer hardware, networking, operating system software and its applications
• Computer practices, procedures, documentation and causes of user downtime
• Routine maintenance methods and procedures utilized to maintain the proper performance of computer, peripheral equipment, and local area networks
• Wireless device configuration, installation, and troubleshooting
• Set-up and maintenance of a variety of server operating systems
• Rich media content delivery systems
• Cable Management and standards issued by bodies such as BICSI
• Proper office methods, practices, and procedures
• Interpersonal skills using tact, patience, and courtesy
Ability to:
• Ensure user needs are met in a timely and satisfactory manner
• Communicate effectively in both oral and written form
• Effectively operate computer hardware, software, and peripheral equipment
• Determine origin of computer or network malfunctions and to resolve them
• Train users in the operation of computer and associated peripheral equipment
• Perform general repairs on computer and related hardware and software
• Install, configure, and network computer equipment
• Lift computer equipment using safety procedures and equipment up to 50 pounds
• Establish and maintain effective work relationships with those contacted in the performance of required duties
• Stand or sit for long periods of time
• Reach locations above the head
Education:
High school diploma or equivalent required. 2 year degree, 4 year degree, vocational education, or military service preferred
Experience:
Two years of related experience in the maintenance, installation, configuration, upgrades of hardware, software and local area networks. Must possess a strong background with networking, TCP/IP protocols, routing and subnet architectures.
Strong preference towards prior experience on large-scale IT deployments
Conditions of employment:
• Insurability by the District's liability insurance carrier
• A valid Nevada Driver License
• Use of an automobile
• Must pass a criminal background investigation
Job Type: Full-time
Job ID: 2020-1056
External Company Name: Vision Technologies
External Company URL: https://www.visiontechnologies.com/
Street: 2802 E. Flamingo Road