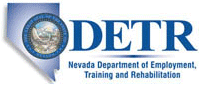 Job Information
Environmental Protection Agency

Industrial Hygienist (Safety and Health Environmental Program Manager)

in

Las Vegas

,

Nevada
Summary
This position is in the Office of Air and Radiation, Office of Radiation and Indoor Air, National Center for Radiation Field Operations.
If selected, you must work at the location stated in this announcement. About the Office of Air and Radiation:https://www.epa.gov/aboutepa/about-office-air-and-radiation-oar
Responsibilities
You will: Lead occupational and environmental health and fire safety program support for the Office of Radiation and Indoor Air's (ORIA) National Center for Radiation Field Operations (NCRFO);
Prepare safety policies, procedures, and guidelines and develop and promote safety training curriculum to control, mitigate, and eliminate unsafe conditions or processes;
Perform inspections and mishap investigations to ensure the safety of employees by controlling hazards to personnel working onsite and at offsite radiologically contaminated locations;
Serve as a technical authority on/at various internal and external committees, meetings, conferences, and workshops involved in analysis, development, evaluation, and promotion of occupational health and safety issues;
Serve as Radiation Safety & Health Officer on the Radiological Emergency Response Team (RERT) when necessary and participates in radiological emergencies and exercises nationwide; You will spend less than 25% of your work time on contracts, grants/cooperative agreements, and/or interagency agreements.
Requirements
Conditions of Employment
You must be a U.S. citizen.
If you are selected, a pre-employment background check is required.
You must submit a resume and required documents--see How to Apply section.
Position has education requirements--see Qualifications/Education section.
EPA and non-EPA applicants must submit transcripts/course listings.
Pre-employment drug testing is required and random testing thereafter.
Pre-employment physical is required and periodic physicals thereafter.
You may have limited exposure to hazardous materials.
You will be required to lift items weighing up to 50 pounds.
You may be required to travel less than 25% of each month.
This position is designated as High Risk and requires a background investigation. Unless an appropriate background investigation is already on record with the Office of Personnel Management, you must undergo a background investigation. All conditions of the pre-employment security process must be met before an official letter of employment can be issued with a report for duty date.
If you are selected, you may be required to complete a one-year probationary period.
Participation in the medical monitoring program is required.
You will be required to obtain and maintain a secret security clearance.
You will be required to obtain (before coming on board) and maintain a valid driver's license and must be able to operate a Government-owned or leased motor vehicle.
This position requires the use of personal protective equipment (PPE).
Qualifications
In addition to the educational requirements, we are looking for at least one year of specialized experience related to this position as described below:To qualify for the GS-13 level, you need to have at least one year of full-time experience equivalent to the GS-12 level defined as evaluating and recommending actions for an industrial hygiene program; and conducting investigations and interpreting field data to solve problems for environmental hazards that are contaminating/could contaminate air, soil and/or water. Your answers to the online assessment will be used to evaluate your competencies in the following areas: 1)Knowledge of Safety, Health, and Environmental Management Systems (SHEMS); 2)Knowledge of radioactive materials and/or radiation sources; 3)Skill in delivering health and safety training; 4)Knowledge of safety engineering methods and techniques; 5)Ability to conduct job hazard analysis; 6)Skill in oral communication; 7) Ability to lead emergency response health and safety planning activities; 8)Skill in utilizing radiological emergency response equipment.
Experience refers to paid and unpaid experience, including volunteer work done through National Service programs (e.g., Peace Corps, AmeriCorps) and other organizations (e.g., professional, philanthropic, religious, spiritual, community, student, social). Volunteer work helps build critical competencies, knowledge, and skills and can provide valuable training and experience that translates directly to paid employment. You will receive credit for all qualifying experience, including volunteer experience.If you have part-time work experience, read this: EPA Announcement Policies and Procedures.
Education
You need a degree or combination of education and experience as described below to qualify for this position.
You must have a bachelor's or higher degree from an accredited or pre-accredited college or university in industrial hygiene, occupational health sciences, occupational and environmental health, toxicology, safety sciences, or related sciences; or a branch of engineering, physical science, or life science that included 12 semester hours in chemistry, including organic chemistry, and 18 additional semester hours of courses in any combination of chemistry, physics, engineering, health physics, environmental health, biostatistics, biology, physiology, toxicology, epidemiology, or industrial hygiene; or certification from the American Board of Industrial Hygiene (ABIH). NOTE: Courses in the history or teaching of chemistry are not acceptable.
For information about accreditation requirements, visit EPA Announcement Policies and Procedures.
Additional Information
Except in special circumstances, those new to the federal government will be hired at the starting salary (step 1) of the applicable grade range listed above.
EPA participates in E-Verify. E-Verify is an Internet based system operated by the Department of Homeland Security (DHS) in partnership with the Social Security Administration (SSA) that enables participating employers to electronically verify the employment eligibility of their newly hired employees. For additional information: EPA Announcement Policies and Procedures.
Are you a Displaced Federal Employee? If so, please read the Required Documents section and visit the EPA website for additional information: EPA Announcement Policies and Procedures
Position has portable work and selectee may be authorized to telework after meeting eligibility requirements if approved by the supervisor/manager.
If you are selected, travel, transportation, and relocation expenses will not be paid by EPA. Any travel, transportation, and relocation expenses associated with reporting to work in this position will be your responsibility.
This position is in the bargaining unit.