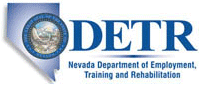 Job Information
Amentum

HRAC Mechanic/Plumber

in

Las Vegas

,

Nevada
Job Summary
Provide heating, refrigeration and air conditioning services. This includes installs, servicing, repairing, and diagnose environmental-control systems, all while utilizing knowledge of refrigeration theory, pipefitting and structural layout. Mounts compressor and condenser units on platform or floor, using hand tools, following blueprints or engineering specifications. Fabricates, assembles and installs ductwork and chassis parts, using portable metalwork tools and welding equipment. Installs and connects evaporative units and air conditioners, motaors, compressors, temperature controls, humidity controls, and circulating ventilation fans. Replaces defective breaker controls, thermostats, switched, fuses and electrical wiring to repair installed units.
Essential Responsibilities:
Works with minimal supervision and guidance. Respond to service calls within the allowable time frame.

Participation in Quality Control and Safety Program.

Must adhere to the Lockout/Tagout Program.

Perform daily checks on company provided vehicle.

Able to decipher and repair electrical problems.

Working from blueprints, drawings, layouts or other specifications to locate and diagnose trouble in electrical system or HVAC equipment.

Calibrates timers, thermostats and adjust contact points.

Cleans and washes parts, using wire brush, buffer, and solvent to remove carbon, grease and dust.

Replaces worn or defective parts, such as switches, pumps, bearings, transmissions, belts, gears, blowers, and defective wiring.

Replacing electrical receptacles, wires switches, fixtures, and motors.

Installs, services, repairs, and diagnose environmental-control systems in residences and facilities.

Mounts compressor and condenser units on platforms or floor.

Will install, repair and service air conditioners, boilers, furnaces, and air handler units.
Perform all other position related duties as assigned or requested.
Minimum Requirements
Must possess a high school diploma or equivalent. Must have a Universal EPA Certificate. At least 4 years' experience in commercial and residential HVAC, acquired through HVAC Technical School. Must have a valid Driver's license. Must be able to listen with comprehension to assist customers with problems. Ability to use good judgment and common sense when performing job functions, ability to follow written and verbal instructions, ability to be punctual, patience to work under sometimes stressful conditions. Must be able to obtain and maintain a security clearance.
Work Environment, Physical Demands, and Mental Demands:Work is primarily performed outside at construction sites in all weather conditions. Work is also performed in a shop environment that is moderately lighted, heated and ventilated, is exposed to disagreeable fumes and to cuts and bruises from using tools in close placed and hazards of moving vehicles such as forklifts and sweepers in shop area. The noise level in the work environment is usually loud, or may include unsafe conditions, questioning nonstandard operations or environmental factors that may involve unmitigated hazards, and providing feedback to supervisors and managers on all safety issues.
While performing the duties of this job, the employee is regularly required to stand; use hands to finger, handle, or feel; and talk or hear. The employee frequently is required to walk; reach with hands and arms; and stoop, kneel, crouch, or crawl and work in tiring and uncomfortable positions. The employee is occasionally required to sit, climb or balance, and taste or smell. Frequently lifts items weighing 40-45 pounds and occasionally in excess of 50 pounds. The employee is frequently exposed to moving mechanical parts, extreme heat, and vibration. The employee is occasionally exposed to wet and/or humid conditions; high, precarious places; fumes or airborne particles; outside weather conditions; extreme cold; and risk of electrical shock.
Preferred Qualifications
Local Candidates
Active DoD Security Clearance
EOE including Disability/Protected Veterans. If you are an applicant with a disability that requires a reasonable accommodation to complete any part of the application process, or are limited in the ability—or unable to use—the online application system and need an alternative method for applying, you may contact our Reasonable Accommodation Helpline at 1-888-877-3181 or 301-944-3299 or email itsupport@amentum.com for assistance. In order to address your request, the following information is needed:
LP.SKU-D1.LIST
Upon receipt of this information we will respond to you promptly to obtain more information about your request.
Amentum