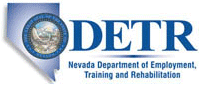 Job Information
Veterans Affairs, Veterans Health Administration

Histopathology Technician

in

Las Vegas

,

Nevada
Summary
Histopathology technicians at entry level will perform basic histology and cytology functions including, but not limited to accessioning surgical, cytology and autopsy specimens; specimen archiving, retrieval and disposal; workload data tracking; document control including archiving, retrieval and disposal; performing pre and post analytical duties; assisting in creating protocols
Responsibilities
The duties and responsibilities of a GS-5 entry level Histopathology Technician include, but are not limited to the following: Receipt and accession of surgical pathology, cytology and autopsy specimens. Ensures samples are submitted in suitable containers with proper patient information, sample labeling and properly completed pathology requisitions. Utilizes local computer systems during accessioning and completes accessioning associated forms/documents. Maintains that patient identification is accurate throughout all histology and cytology processes. Assists in the management of anatomical pathology tissue storage and disposal and assists in the maintenance of block and slide storage. Entering and tracking workload data and disposition of pathology materials and documents electronically. Performing pre and post-analytical duties. Assisting in the preparation of laboratory protocols. Assisting histology staff with cell block preparation, frozen sections, bone marrows, autopsies, and fine-needle aspiration procedures. Assist histology staff in the preparation of technically adequate slides of surgical, cytology, and autopsy specimens through the processes of processing, embedding tissue, cutting, staining (including immunohistochemistry), and coverslipping. Assists with the maintenance of the autopsy suite. Assists in the preparation and shipping of specimens for outside testing and/or consultation. Ensures cleanliness of work areas to include grossing and frozen section areas. Adheres to all laboratory practices and policies. Assembles a current knowledge of local, state, federal and local/national VA standards including but not limited to CLIA, OSHA, CAP and Joint Commission and applies this knowledge within the workspace. Completes required job competencies, mandatory education and staff training. Incumbent may be assigned other duties within the incumbent's skill set and knowledge to meet the needs of the service. Work Schedule: Variable
Financial Disclosure Report: Not required
Requirements
Conditions of Employment
Qualifications
Applicants pending the completion of educational or certification/licensure requirements may be referred and tentatively selected but may not be hired until all requirements are met. BASIC REQUIREMENTS a. Citizenship. Citizen of the United States. (Non-citizens may be appointed when it is not possible to recruit qualified citizens in accordance with chapter 3, section A, paragraph 3g, this part.) b. Experience and Education (1) Experience. One year of experience in a health care field that demonstrates the applicant's ability to perform the work or provides an understanding of the work such as but not limited to a medical or clinical laboratory assistant (or technician) or health technician. OR, (2) Education (a) Four academic years above high school leading to a bachelor's degree with courses related to the occupation such as biological science or chemistry; or (b) Successful completion of two academic years of study above high school that included at least 24 semester hours in Chemistry and/or in appropriate fields of biological science and successful completion of a 12-month program of education and training in histopathology or cytotechnology. OR, (3) Experience/Education Combination. Equivalent combination of experience and education are qualifying for entry level for which both education and experience are acceptable. Examples are listed below: (a) Six months of experience in the health care field and two years of education above high school that included at least six semester hours in health care related courses such as biological science, surgical technician courses or other courses related to the position; or an associate's degree in a health care related field. (b) Six months of experience in the health care field and successful completion of a course for health care technicians, hospital corpsmen, medical service specialists, or histopathology technicians given by the U.S. Armed Forces. c. Certification. None d. Grandfathering Provision. All Histopathology Technicians employed in VHA in this occupation on the effective date of this qualification standard are considered to have met all qualification requirements for the title, series, and grade held. For employees who do not meet all the basic requirements required in this standard, but who met the qualifications applicable to the position at the time they were appointed to it, the following provisions apply: (1) Such employees in an occupation that does not require a licensure/certification/registration, may be reassigned, promoted, or demoted within the occupation. (2) Employees who are appointed on a temporary basis prior to the effective date of the qualification standard may not have their temporary appointment extended or be reappointed, on a temporary or permanent basis, until they fully meet the basic requirements of the standard. (3) If an employee who was retained (grandfathered) under this provision leaves that occupation, the employee loses protected status and must meet the full VA qualification standard requirements in effect at the time of reentry to the occupation. Preferred Experience: Recent work experience in a laboratory setting within anatomic pathology, specifically histology. Experience including Vista/CPRS utilization for specimen accessioning, patient information acquisition and as required for histopathology techniques. Basic knowledge of anatomic pathology specimen types. Basic knowledge of histology/cytology specimen handling including processing, cutting and embedding; Papanicolaou and Romanowski staining, cell blocks and ThinPrep processing. Basic knowledge of Roche Benchmark Ultra IHC equipment. Basic knowledge of cytology specimen types. Position may require lifting of reagent containers weighting up to 44 pounds and assist in moving bodies when assisting in the performance of autopsies etc., Physical Requirements VA Directives and handbook 5019. Grade Determinations: In addition to the basic requirements for employment, the following criteria must be met when determining the grade of candidates. a. Histopathology Technician, GS-5 (Entry Level) (1) Experience or Education. None beyond the basic requirements. (2) Assignment. This is an entry level histopathology technician position. It is expected that histopathology technicians receive guidance from more experienced staff members and require frequent and direct supervision. Assignments associated with this position include, but are not limited to, retrieving and accessioning surgical, cytology, and autopsy specimens; enter and track workload data and disposition of pathology materials and documents electronically; perform pre and post-analytical duties; and may assist in preparation of autopsy protocols as assigned. The incumbent must maintain the integrity of patient identification throughout all processes. b. Histopathology Technician, GS-6 (Full Performance Level) (1) Experience. One year of experience equivalent to the next lower grade level. (2) Assignment. At the full performance level, the histopathology technician uses independent judgment to perform the full range of duties including analyzing and evaluating laboratory results. The histopathology technician carries out the day-to-day operations in the laboratory with minimal technical supervision. This includes routine and complex histopathological and cytopathological procedures, quality control and assurance procedures, operation and routine maintenance of instrumentation, troubleshooting, and principles of performance improvement. The incumbent utilizes specialized techniques for handling cell blocks, frozen sections, bone marrows, autopsies, and fine-needle biopsies. The technician prepares technically adequate slides of surgical, cytology, and autopsy specimens by processing, embedding tissue, cutting, staining (including immunohistochemistry), and coverslipping. (3) Demonstrated Knowledge, Skills, and Abilities. In addition to the experience above, the candidate must demonstrate all of the following KSAs. (a) Knowledge of professional anatomic pathology principles, practices, concepts, and theories providing for sound independent work. (b) Knowledge of laboratory quality control and assurance procedures, principles of performance improvement, reagent management, inventory supply systems, and document control systems. (c) Knowledge of anatomic pathology laboratory equipment and ability to operate, maintain, and troubleshoot instrumentation.
(d) Ability to plan, organize, set priorities, work as a team member, and effectively complete assignments. (e) Ability to use independent technical judgment to analyze and evaluate laboratory results. References: VA Handbook 5005/102 Part II Appendix G55 Entry Level is at GS 5The full performance level of this vacancy is GS 6.
Education
IMPORTANT: A transcript must be submitted with your application if you are basing all or part of your qualifications on education. Note: Only education or degrees recognized by the U.S. Department of Education from accredited colleges, universities, schools, or institutions may be used to qualify for Federal employment. You can verify your education here: http://ope.ed.gov/accreditation/. If you are using foreign education to meet qualification requirements, you must send a Certificate of Foreign Equivalency with your transcript in order to receive credit for that education. For further information, visit: http://www.ed.gov/about/offices/list/ous/international/usnei/us/edlite-visitus-forrecog.html.
Additional Information
This job opportunity announcement may be used to fill additional vacancies. It is the policy of the VA to not deny employment to those that have faced financial hardships or periods of unemployment. This position is in the Excepted Service and does not confer competitive status. VA encourages persons with disabilities to apply. The health-related positions in VA are covered by Title 38, and are not covered by the Schedule A excepted appointment authority. Veterans and Transitioning Service Members: Please visit the VA for Vets site for career-search tools for Veterans seeking employment at VA, career development services for our existing Veterans, and coaching and reintegration support for military service members. If you are unable to apply online view the following link for information regarding an Alternate Application.