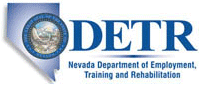 Job Information
UNIVERSITY MEDICAL CENTER OF SOUTHERN NEVADA

Help Desk Support

in

Las Vegas

,

Nevada
Position Summary
EMPLOYER PAID PENSION PLAN OF 29/25% OF YOUR ANNUAL SALARY! GENEROUS BENEFITS PACKAGE!
Provides information, assistance, training and technical support to employees regarding the use of computers, networks, terminals and related peripheral hardware and software. Responds to telephone calls for assistance from customers regarding computer or telecommunication hardware and/or software problems.
Job Requirement
Education/Experience: Equivalent to an Associates Degree in computer science, information systems or completion of course work at a technical school and two (2) years of experience providing hardware and software problem resolution and technical support to computer users.
Licensing/Certification Requirements: May require Certification Help Desk Institute's Customer Support Specialist (CSS) or Help Desk Analyst (HDA).
Additional and/or Preferred Position Requirements
Prefer:
Experience with Service Now Ticketing System
Help Desk experience in an Enterprise environment
Experience in a Hospital environment Knowledge, Skills, Abilities, and Physical Requirements
Knowledge of: Operational principles and characteristics of computer hardware; computer applications related to duties assigned; techniques for customer problem analysis and problem solving; operational principles and procedures of standard word processing, spreadsheet, database and related business software applications; record keeping principles and practices; department and hospital safety practice and procedures; patient rights; age specific patient care practices; infection control policies and practices; handling, storage, use and disposal of hazardous materials; department and hospital emergency response policies and procedures.
Skill in: Use of a variety of computer hardware and software; using and instructing others in the use of computer hardware and software; defining and resolving computer operational problems; instructing others in work procedures; maintaining clear and accurate records of work performed; organizing own work, setting priorities and meeting critical deadlines; using initiative and independent judgment within established procedural guidelines; establishing and maintaining effective working relationships with all personnel contacted in the course of duties; communicating effectively in oral and written form; using computers and related software applications; communicating with a wide variety of people from diverse socio-economic and ethnic backgrounds; establishing and maintaining effective working relationships with all personnel contacted in the course of duties; efficient, effective and safe use of equipment.
Physical Requirements and Working Conditions: Mobility to work in a typical office setting and use standard office equipment, stamina to remain seated and maintain concentration for extended periods of time, vision to read printed materials and a VDT screen, and hearing and speech to communicate effectively in person and over the telephone. Strength and agility to exert up to 20 pounds of force occasionally and/or a negligible amount of force frequently or constantly to lift, carry, push, pull or otherwise move objects.
Reasonable accommodations may be made to enable individuals with disabilities to perform the essential functions of this classification.
MPUMCLV
Salary: $21.05 - $32.63 Hourly
Location: Las Vegas, NV
Job Type: Full Time
Department: INFORMATION TECHNOLOGY - 8540
Job Number: 20-71533
Closing: 9/22/2020 5:00 PM Pacific
Agency: University Medical Center of Southern Nevada
Address: University Medical Center of Southern Nevada Las Vegas, Nevada, 89102
Website: http://www.umcsn.com