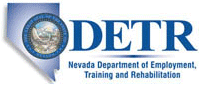 Job Information
Humana

Health Information Management System Management Specialist - CenterWell - Las Vegas, NV - Henderson & West Craig

in

Las Vegas

,

Nevada
Description
CenterWell Senior Primary Care, a subsidiary of Humana Inc., is the new brand for a primary care medical group practice with centers open or opening in Florida, Georgia, Kansas, Louisiana, Missouri, Nevada, North Carolina, South Carolina and Texas. CenterWell Senior Primary Care has a strong emphasis on senior-focused primary care for members of Medicare Advantage health plans and is committed to providing personalized, high-quality primary care combined with an excellent patient experience. CenterWell Senior Primary Care has experience in both the treatment and management of most chronic and acute-care conditions. The practices also provide health education and value-added, well-being services at the centers and around their neighborhoods to help both patients and community members improve their health.
At CenterWell Senior Primary Care, we want to help those in the communities we serve, including our associates, lead their best lives. We support our associates in becoming happier, healthier, and more productive in their professional and personal lives. We promote lifelong well-being by giving our associate fresh perspective, new insights, and exciting opportunities to grow their careers. Our culture is focused on teamwork and providing a positive and welcoming environment for all.
Responsibilities
The Health Information Management System Specialist assembles and maintains patients' health information in medical records and charts. The Medical Records Clerk 2 performs varied activities and moderately complex administrative/operational/customer support assignments. Performs computations. Typically works on semi-routine assignments.
The Health Information Management System Specialist job duties include:
Ensures all forms are properly identified, completed, and signed.

Enters all necessary information into the system.

Communicates with physicians and staff to clarify diagnoses or get additional information.

May also assign a code to each diagnosis and procedure.

Decisions are typically focus on interpretation of area/department policy and methods for completing assignments.

Works within defined parameters to identify work expectations and quality standards, but has some latitude over prioritization/timing, and works under minimal direction.

Follows standard policies/practices that allow for some opportunity for interpretation/deviation and/or independent discretion.
In addition to being a great place to work, CenterWell Senior Primary Care also offers industry leading benefits for all employees, starting your FIRST day of employment. Benefits include:
Medical Benefits

Dental Benefits

Vision Benefits

Health Savings Accounts

Flex Spending Accounts

Life Insurance

401(k)

PTO including 7 paid holidays, one personal holiday, one day of volunteer time off, 18 days of annual PTO, parental leave, caregiving leave, and weekly well-being time

And more
Required Qualifications
High School Diploma

3+ years HIMS experience in a hospital or large medical group setting

3+ years working knowledge of computers, or a demonstrated technical aptitude

Proficiency in Microsoft Office Word and Excel

Ability to travel locally between clinics
Preferred Qualifications
Associate's or Bachelor's Degree in a related field

Previous healthcare or health insurance experience

Familiarity with medical terminology and/or ICD-9 codes
Additional Information:
Interview Format:
As part of our hiring process for this opportunity, we will be using an exciting interviewing technology called Modern Hire Text to enhance our hiring and decision-making ability. Modern Hire Text allows us to quickly connect and gain valuable information for you pertaining to your relevant skills and experience at a time that is best for your schedule.
If you are selected for a first round interview, you will receive an email correspondence inviting you to participate in a Modern Hire text interview. In this interview, you will read to a set of interview questions and you will provide text responses to each question. You should anticipate this interview to take about 15 minutes. Your text interview will be reviewed and you will subsequently be informed if you will be moving forward to next round of interviews.
Alert: Humana values personal identity protection. Please be aware that applicants selected for leader review may be asked to provide a social security number, if it is not already on file. When required, an email will be sent from Humana@myworkday.com with instructions to add the information into the application at Humana's secure website.
CenterWell Senior Primary Care is more than an equal opportunity employer, CenterWell's dedication to promoting diversity, multiculturalism, and inclusion is at the heart of what we do in all of our CenterWell roles. Diversity is more than a commitment to us, it is the foundation of what we do. We are fully focused on diversity of race, gender, sexual orientation, religion, ethnicity, national origin and all of the other fascinating characteristics that make us each uniquely wonderful.
Scheduled Weekly Hours
40
Humana