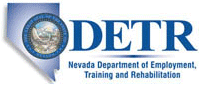 Job Information
Wynn Las Vegas

Full Stack Developer

in

Las Vegas

,

Nevada
Job Description
Wynn Las Vegas understands the unique benefits of custom application development to gain business value by uniting capabilities from existing vendor-delivered systems with internally-architected advanced solutions. The Web Developer is a key member of the Wynn Las Vegas IT Development Team and is critical to implementing Web projects for Wynn Las Vegas and Encore Boston Harbor.
Job Responsibilities:
*Develop and integrate applications that support business strategy and requirements with emphasis on business delivery, performance, availability, scalability, security, maintainability, reliability, ease of configuration and integration.
*Work with the business and 3rd party vendors to conceptualize and implement custom designs.
*Enhance existing systems by analyzing business objectives, preparing an action plan and identifying areas for modification and improvement.
*Translates business requirements into solutions using enterprise architecture design patterns.
*Participate in scoping, estimating and risk management efforts.
*Plan and implement a development and production-hosting environment, which optimizes performance, availability and security.
*Maintain overall responsibility for web development and deployment.
*Develop and execute end to end integration and unit test cases.
*Participate in peer code reviews and conduct code reviews at various stages in the development process.
*Ensure team process to enter and track implementation information including work items, tasks and issue management in JIRA.
*Author/manage release notes and implementation plans for each build for release to Quality Management team.
Job Requirements
*Must have 5+ years minimum experience in broad use of Microsoft technologies including C#, ASP.NET MVC, Web API, LINQ, Entity Framework, SQL Server 2012 or later and Visual Studio 2013 or later.
*Must have experience in web technologies HTML5, CSS3, XML, JavaScript, Web services (SOAP/REST).
*Must have Experience in CSS and JavaScript frameworks like Bootstrap, React, JQuery etc.
*Experience in writing SQL/Stored Procedures and troubleshooting with SQL Profiler.
*Experience in unit testing, mocking and IoC frameworks like NUnit/XUnit, MOQ, and Unity/Autofac.
*Experience with building and deploying web applications using automation tools like Azure DevOps, Team City, MS Build etc. and hosting on cloud platforms like Azure and AWS (PaaS).
*Experience in any content management systems (CMS) preferred but not required.
*Experience in Sitecore CMS will be a plus.
Wynn Resorts is an equal opportunity employer committed to hiring a diverse workforce and sustaining an inclusive culture. Wynn Resorts does not discriminate on the basis of disability, veteran status or any other basis protected under federal, state or local laws.
Employee Type: Full-Time
Location: Las Vegas, NV
Job Type: Hospitality - HotelInformation Technology
Experience: Not Specified
Date Posted: 6/1/2021