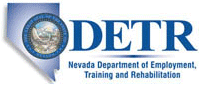 Job Information
UnitedHealth Group

Fulfillment and Verification Pharmacist - Las Vegas, NV

in

Las Vegas

,

Nevada
You're looking for the next great thing for your career. How about creating the future of health care? Optum Frontier Therapies is a new pharmacy services business pioneering a better approach to care for patients with rare diseases; we are on a mission to support people with compassion while creating access to therapies at the frontier of health care. With us, you'll find a fast-paced, passionate and professional culture where you can use your talent and our resources to make a huge impact—ensuring that all people, no matter how unique, have the ability to access a better tomorrow. Take this opportunity to start doing your life's best work.(sm)
What makes your career greater with Optum Frontier Therapies? You'll work with expert and enthusiastic peers, be part of a culture focused on both clinical outcomes and business results and contribute to a growing team that prides itself on learning, evolving and challenging the status quo.
The Fulfillment & Verification Pharmacist in Optum Frontier Therapies will be on the team of an exciting new business serving patients with rare diseases, pharma manufacturers, and providers by dispensing and servicing therapies at the frontier of healthcare. As a new Optum business, we are building on our strengths but also challenging the status quo. We are creating a business that is designed to specifically serve the unique needs of rare disease patient populations and support the emerging therapies, which require enhanced services and new capabilities over traditional specialty pharmacies. Our mission, 'supporting people with compassion while creating access to therapies at the frontier of health care,' and vision, 'that all people, no matter how unique, can access a better tomorrow' are what drive and motivate us, as part of the larger UnitedHealth Group mission 'to make the health system work better for everyone.
The Fulfillment & Verification Pharmacist will be responsible for ensuring the Optum Frontier Therapies pharmacy and specialty distribution orders are verified with accuracy and quality. The pharmacist will execute pharmacy services including prescription data processing, dispensing of drugs, supplies and equipment, and clinical pharmacy services for customers and patients in accordance with established policies, procedures, laws and regulations that govern the practice of pharmacy. This role will be under direct supervision from the Pharmacist-in-Charge at an Optum Frontier Therapy located in Las Vegas, NV.
Primary Responsibilities:
Platform coordination comprehension and proactive input into systems for patient and manufacture needs up to and including: HUB, partnership platforms, front end / back end prescription intake / output, inventory management

Provide indirect responsibility for pharmacy staff to include pharmacy technicians, inventory personnel, and shipping clerks supporting both pharmacy and wholesale distribution orders

Direct, coordinate and supervise all pharmacy activities including drug preparation, dispensing and clinical pharmacy services

Calls doctor's offices for questions and clarifications

Counsel customers on medications

Adhere to all pharmacy operations, practices and procedures to meet all licensing and standards requirements established by local, state and federal agencies as well as accrediting bodies (e.g. ACHC, URAC)

Ensure compliance with all controlled substances related rules, regulations, company policies and maintains proper communication and coordination with other departments and staff

Compliance to and education for all accreditation programs including VAWD, ACHC, URAC

Monitor for compliance with all HIPAA regulations, adherence to all State and Federal regulations and laws, accrediting bodies, adherence to all pharmacy accepted standards of practice, responsible for handling complaints and / or grievance programs

Provide oversight of the safety; appropriateness, and effectiveness of the pharmaceutical care provide to patients (consumers) as it relates to specialty products dispensed

Provide insight to platform improvements and process improvements

Willingness to obtain and maintain state specific non-resident licensure to provide business continuity for site

Willingness to jump in and be a shipping operator to ensure patients orders are delivered
You'll be rewarded and recognized for your performance in an environment that will challenge you and give you clear direction on what it takes to succeed in your role as well as provide development for other roles you may be interested in.
Required Qualifications:
BS Pharmacy or Pharm D

Current, unrestricted Pharmacist license in NV

2+ years of experience working as a Licensed Pharmacist in a Specialty Pharmacy

2+ years of experience working as a Licensed Pharmacist in a Fulfillment industry setting

Working knowledge of processes related to meeting regulatory compliance requirements

Ability to lift 50 pounds

Ability to stand for up to 8 hours with intermittent breaks

Flexibility to work on site, telecommute, with potential to be full work at home

Employees are required to screen for symptoms using the ProtectWell mobile app, Interactive Voice Response (i.e., entering your symptoms via phone system) or a similar UnitedHealth Group-approved symptom screener prior to entering the work site each day, in order to keep our work sites safe. Employees must comply with any state and local masking orders. In addition, when in a UnitedHealth Group building, employees are expected to wear a mask in areas where physical distancing cannot be attained
Preferred Qualifications:
Multi-state pharmacist licensure

Solid verbal and written communication skills, interpersonal relationship skills

Exceptional organizational, time - management skills working toward hard deadlines

Excellent troubleshooting, problem solving and interpersonal skills effective with multiple levels / professional disciplines as well as patients, families, staff and physicians

Team player and collaborate across functions
Optum Frontier Therapies has the vision that all people, no matter how unique, can access a better tomorrow. Focused on reimagining specialty pharmacy for patients with rare disease and advanced therapeutics, we work a little harder. We aim a little higher. We expect more from ourselves and each other. Now we're looking to reinforce our team with people who are decisive, brilliant – and built for speed.
Come to Optum Frontier Therapies, part of UnitedHealth Group, and share your passion for doing more. We have roles that will fit your skills and knowledge. We have diverse opportunities that will fit your dreams.
Diversity creates a healthier atmosphere: UnitedHealth Group is an Equal Employment Opportunity/Affirmative Action employer and all qualified applicants will receive consideration for employment without regard to race, color, religion, sex, age, national origin, protected veteran status, disability status, sexual orientation, gender identity or expression, marital status, genetic information, or any other characteristic protected by law.
UnitedHealth Group is a drug-free workplace. Candidates are required to pass a drug test before beginning employment.
Job Keywords: Staff Pharmacist, Fulfillment Pharmacist, Pharmacist, Pharmacy, fulfillment, home delivery, specialty, telephonic, call center, Pharm D, PBM, Managed Care, UHG, UnitedHealth Group, OptumRx, Optum Frontier, OFT, Las Vegas, NV, Nevada
UnitedHealth Group