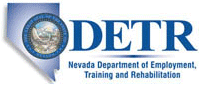 Job Information
TechFlow, Inc

Field Quality Manager

in

Las Vegas

,

Nevada
Are you looking for a place to invest in your future? Then consider a job at TechFlow where we provide opportunities for individuals to explore, learn and develop their career, while being part of an exciting team of professionals.
Here are some experiences you may have at TechFlow:
Work with best-of-breed technologies

Have fun while being part of a professional team

Work in a challenging and dynamic environment

Work in a supportive learning atmosphere where opportunities for training and advancement are provided.
TechFlow is looking to expand their Platform Services Division by seeking a Field Quality Manager to support checked baggage maintenance at US airports. The Field Quality Manager will be reporting into the Director of Field Optimization and Quality, the Field Quality Manager promotes quality standards, while actively driving process improvements to increase reliability, decrease overhead, and provide rapid escalation resolution ensuring compliance and integrity. This is a hands-on customer service position working with regional local customers and subcontractor personnel.
Key Responsibilities:
Serves as a quality liaison between Field Quality Director, TSA airport management and airport stakeholders. Ensure consistent compliance to contract regulations. Provides support to field operations in achieving division goals while complying with regulatory requirements and driving quality.

Develops and fosters a philosophy of continuous improvement across the region. Implements and consistently promotes the philosophy that compliance in quality, safety, and training is essential to successful operations.

Work closely and provide direct oversight to the OEM field team to audit the performance of CM and PM implementation, drive the PM schedule, approach, and quality, and improve program performance. Analyzes data for deviation from contract requirements while trending data for systemic issues and develop effective preventive actions.

Demonstrates proficiency with maintenance ticketing systems and ability to monitor data quality compliance.

Prepares, edits, and revises procedures and policies based on needed process improvements and/or changes in regulatory requirements.

Drives communication up and down the organization. Builds relationships that support and encourage participation and innovation in creating problem solving strategies that enable the region to meet contractual objectives.

Prepare briefings and present complex technical information to technical and nontechnical audiences.

Conducts regularly scheduled meetings with TSA airport management, stakeholders, and TechFlow quality staff to continuously develop, monitor, and evaluate progress.

Identify and nurture both cost savings and revenue opportunities.
Minimum Requirements:
Work is primarily home-based with 50-75% travel required.

Experience managing field support personnel to ensure program performance requirements are met while providing customer service as the POC for issue resolution.

Experience collecting, analyzing and organizing data to identify and drive preferred results.

Ability to exhibit clarity, confidence and accuracy when discussing projects and technologies.

Self-motivated with ability to perform effectively and accurately under pressure while demonstrating a strong desire to beat expectations.

Must possess strong organizational skills, attention to detail, and excellent writing skills.

Proficiency with Microsoft Office Suite.
Education Requirements:
Bachelor's degree preferred but combinations of education and work experience will be considered.
Desired Qualifications:
5+ years' experience in Field Management, Logistics, Quality and/or Data Analytics is strongly preferred.

Experience with airport baggage screening operations is highly desired.
Equal Opportunity Employer
TechFlow is an Equal Opportunity Employer and all applicants will receive consideration without regard to race, color, religion, gender, gender identity, sexual orientation, national origin, genetics, disability, age or veteran status.