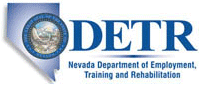 Job Information
Raytheon Technologies

F119 Engine Technician-2nd Shift

in

Las Vegas

,

Nevada
Date Posted:
2020-12-10-08:00
Country:
United States of America
Location:
PW227: Nellis Air Force Base 4601 Richard Kisling Drive
, Las Vegas, NV, 89115 USA
Pratt & Whitney is a world leader in aircraft engines and auxiliary power units. Headquartered in East Hartford, Connecticut, the company has locations around the United States and across the world.
This is a phenomenal opportunity at Nellis Air Force Base in Las Vegas Nevada!
We are a global leader in aviation propulsion and we are behind many of the major advances in both military and commercial engines. We design, manufacture and service aircraft engines, auxiliary and ground power units, and small turbojet propulsion products.
Do you have the experience to join our Team? Are you looking for an exciting role that is integral to the success of our company? An opportunity exists for you to join us in the role of Engine Technician.
Pratt & Whitney, a recognized leading producer of the world's most powerful jet engines, is looking for dedicated individuals to support our organization. If you aspire to work in a dynamic environment and possess the motivation to convert new ideas into practice, this may be the opportunity you've been looking for.
Inclusion Powers Innovation:
We unlock our employees' full potential through a versatile and engaging culture that values everybody's opinion, driving innovation.
The goal of our diversity strategy is to build a workforce and environment where every employee is valued so innovation and creativity thrive and to ensure that all employees are engaged and empowered
Key Responsibilities:
-Candidate will perform the work necessary to maintain, build, test and inspect P&W F119-PW-100 Jet Engines and associated new technologies.
-Work with Field Service Representatives, Engineering, and our customers to provide world class maintenance and support.
-Interpret technical documentation for advanced propulsion systems.
-Investigate problems and make repairs or modifications as necessary to engines, modules, and components per applicable directives.
-Perform a variety of related duties in support of engine programs.
-Refer difficulties to lead or supervisor.
-Perform routine maintenance of support equipment.
-Obtain and maintain licenses, operator permits or certifications as required.
-Perform additional tasks in support of business objectives and/or to develop the individuals' skills. Handle process related waste in accordance with approved documented work instructions
-This is a 2nd shift position; however, must be willing to work any shift to support business needs.
Basic Qualifications:
-High school diploma or equivalency required
-Ability to obtain Secret Clearance or current Secret Clearance
-US citizenship is required due to government contract
Preferred Qualifications:
-1+ years of experience in the tear-down, build-up or inspection of jet engines.
-Previous experience in Aerospace/ Military Aircraft
-Familiarity with Microsoft Office
Raytheon Technologies is An Equal Opportunity/Affirmative Action Employer. All qualified applicants will receive consideration for employment without regard to race, color, religion, sex, sexual orientation, gender identity, national origin, disability or veteran status, age or any other federally protected class.
Privacy Policy and Terms:
Click on this link (http://www.rtx.com/privacy/Job-Applicant-Privacy-Notice) to read the Policy and Terms
Raytheon is an Equal Opportunity/Affirmative Action employer. All qualified applicants will receive consideration for employment without regard to race, age, color, religion, creed, sex, sexual orientation, gender identity, national origin, disability, or protected Veteran status.
Raytheon Technologies