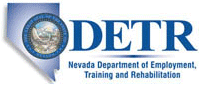 Job Information
Las Vegas Sands Corp.

Executive Director - Procurement

in

Las Vegas

,

Nevada
Executive Director - Procurement
Apply now »
Apply now
× Apply for Job
×
×
×
Enter your email to apply
Date: Apr 3, 2021
Location: Las Vegas, Nevada, US
Company: Las Vegas Sands Corp.
Position Overview
The primary responsibility of the Executive Director, Procurement is to lead the procurement organization for a business unit or selected categories to ensure we source products and services at the right value and quality with the right external parties, deliver them promptly, and distribute the goods throughout the properties effectively while adhering to our control regime and fair business practices.
All duties are to be performed in accordance with departmental and Las Vegas Sands Corp.'s policies, practices, and procedures.
Essential Duties & Responsibilities
Lead and develop a team of procurement chain professionals in a global organization

Enhance the skillset and competency of the organization with training, coaching and succession planning

Lead local, regional or global sourcing for technology categories including: software, hardware, maintenance, audio visual systems, ecommerce services, technical labor services, and other technology purchases

Select, jointly with the business units, the right suppliers as our business partners and ensure competitiveness of the supply chain with regular reviews

Negotiate good value deals and ensure the right agreements are in place based on policy requirements

Ensure fairness in the bidding and supplier selection process

Create appropriate reports and dashboards to drive a deep understanding of spend, cost optimization opportunities, value creations, and efficiencies

Ensure products and services are delivered timely

Ensure quality standards and service level agreements are met and address any third party performance issues

Be a true business partner and team player for IT, ecommerce, cyber security and other business units

Interface with corporate and property leadership teams to ensure strong support of business requirements while maintaining sourcing independence

Ensure control regime requirements are strictly adhered to and interface well with Compliance, Finance, Legal and Audit Services

Drive efficiency throughout the procure-to-pay process and participate in enhancement actions

Cooperate proactively with other business leaders to advance Las Vegas Sands drive for excellence

Safety is an essential of this job.

Consistent and regular attendance is an essential function of this job.

Performs other related duties as assigned.
Company Standards of Conduct
All Las Vegas Sands Corp. Team Members are expected to conduct and carry themselves in a professional manner at all times. Team Members are required to observe the Company's standards, work requirements and rules of conduct.
Minimum Qualifications
21 years of age.

Proof of authorization to work in the United States.

Bachelors' Degree or equivalent experience required ideally in business, finance or engineering

MBA or Master's degree in supply chain or engineering preferred

Minimum of 10 years of technology/IT procurement experience is required

Expertise to operate in a global organization with operations in numerous countries with varying cultures

Ability to travel internationally

Strong Project management and organizational excellence skills

Ability to communicate clearly and effectively in English, both in spoken and written form.

Strong interpersonal skills with the ability to communicate effectively with guests and other Team Members of different backgrounds and levels of experience.

Must be able to work varied shifts, including nights, weekends and holidays.
Physical Requirements
Must be able to:
Physically access all areas of the property and drive areas with or without a reasonable accommodation.

Maintain composure under pressure and consistently meet deadlines with internal and external customers and contacts.

Ability to interact appropriately and effectively with guests, management, other team members, and outside contacts.

Ability for prolonged periods of time to walk, stand, stretch, bend and kneel.

Work in a fast-paced and busy environment.

Work indoors and be exposed to various environmental factors such as, but not limited to, CRT, noise, dust, and cigarette smoke.