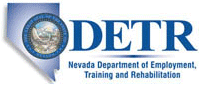 Job Information
Interior Specialists

Environment, Health & Safety Manager-Bilingual Spanish*

in

Las Vegas

,

Nevada
The Environmental Health, and Safety Manager will work with local leadership and the Director of EHS to ensure health and safety needs are meet regionally.
Duties/Responsibilities:
Inspects the facilities to identify safety, health, and environmental risks.

Implements inspection policies and procedures, and a schedule of routine inspections.

Prepares and schedules training to cover emergency procedures, workplace safety, and other relevant topics.

Monitors compliance with safety procedures.

Drafts inspection reports to document inspection findings.

Ensures that material safety data sheets are maintained and readily accessible when needed.

Maintains records of discharge of or employee exposure to hazardous waste and/or pollutants, as required.

Performs other related duties as assigned.

Direct reports to the Director of EHS.
Required Skills/Abilities:
Extensive knowledge of health, safety and environmental regulations and policies.

Excellent analytical and problem-solving skills.

Excellent written and verbal communication skills.

Bilingual

Excellent organizational skills and attention to detail.

Proficient in technology and equipment used in fabrication facilities during inspections.

Proficient in Microsoft Office Suite or similar software.

Must reside in the Las Vegas area.

Knowledge of work comp and risk management.

Understands the manufacturing process with risks and environmental considerations mitigation.
Education and Experience:
Bachelor's degree in Environmental Safety, Occupational Safety and Health, or related field preferred but not necessary.

Five years of related experience preferred.
Physical Requirements:
Physically able to conduct inspections and carry equipment used for inspections.

Prolonged periods of sitting at a desk and working on a computer.

Travel 50 percent of the time

Must be able to lift up to 25 pounds at a time.

Must have a valid driver's license.
#LI-EV1