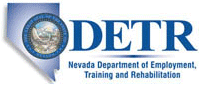 Job Information
Emerus

Emergency Room Registered Nurse (FT Nights)

in

Las Vegas

,

Nevada
Emerus is the nation's first and largest operator of small-format hospitals, also known as community or neighborhood hospitals. Emerus' leading national health system partners include Allegheny Health Network, Ascension, Baptist Health System, Baylor, Scott & White Health, Dignity Health St. Rose Dominican, The Hospitals of Providence, INTEGRIS and MultiCare. Our state-of-the-art hospitals are fully accredited and provide highly individualized care. From the moment a patient walks through the door, a team of exceptional medical professionals takes charge, treating patients with speed, compassion and expertise. Emerus' distinctive level of care earned the Guardian of Excellence Award for Superior Patient Experience in six of the past seven years. More information is available at www.emerus.com.
The Registered Nurse is responsible for assessing, planning, coordinating, evaluating, and delegating the delivery of skilled patient care. The RN is directly accountable and responsible for the quality of care provided to patients and has the authority to direct care, provide education, seek resources at the unit/department level, and delegate appropriate tasks. The RN, using specialized knowledge, can perform the activities of administration, supervision, delegation and evaluation of nursing practice. The responsibility cannot be avoided by accepting the orders or direction of others. This position requires substantial specialized knowledge, judgement, and skill based upon the principles of biological, physiological, behavioral and sociological sciences, and requires critical thinking skills in making decisions regarding patient care, which includes knowledge and integration of relevant standards, resources, and data. The RN has continuous contact with physicians, patients, patient families/significant others, community agencies, patient care staff, and management.
The RN uses the nursing process as a systematic problem solving approach to nursing care, which has the goal of facilitating an optimal level of functioning and health for the patient, recognizing diversity. The nursing process consists of assessment and planning, invention and evaluation with each phase building on the preceding phases.
Assessment & Analysis
Initiates data collection and analysis that includes pertinent objective and subjective data regarding the health status of the patients

Accepts on going responsibility for ongoing patient assessment, including assimilation of data gathered from LPNs and other members of the health care team
Nursing Diagnosis & Problem Identification
Uses patient data and nursing scientific principles to develop nursing diagnosis and to identify patient problems in order to deliver effective nursing care
Planning
Plans nursing care which will assist patients and families with restoring health and wellness or supporting a dignified death
Implementation
Implements the plan of care by initiating nursing intervention through giving direct care and supervising other members of the care team
Evaluation
Evaluates the responses of individuals to nursing intervention and is responsible for the analysis and modification of the nursing care plans consistent with intended care outcomes
Delegation & Supervision
Accepts accountability for patients receiving nursing service

Delegates selected nursing functions to others in accordance with their education, credentials, and demonstrated competence

Supervises others to whom he/she has delegated nursing functions

Evaluates the outcomes of care provided by licensed and other paraprofessionals
Health Teaching
Assesses learning needs including learning readiness for patients and families, develops plans to meet those learning needs, implements the teaching plan and evaluates the outcome.
Other Accountabilities
Communicates significant changes in the patient's status to appropriate members of the health care team in a time period consistent with the patient's need for care

Documents on essential patient records, the nursing care given and the patient's response to that care

Acts as patient advocate in health maintenance and clinical care

Adheres to MHS Attendance and Punctuality Policy and Procedure standards. Maintains reliable attendance

Contributes to the success of the organization by meeting organizational competency expectations and core values, continuously learning, and by performing other duties as needed or assigned
KNOWLEDGE, SKILLS, & ABILITIES
Knowledge and understanding of disease entities commonly seen on assigned unit
Knowledge and understanding of age related care needs for pediatric, adult, and geriatric patients and/or families
Knowledge of and clear understanding of the laws and rules regulating nursing and skill an ability to function within the legal scope of nursing practice Knowledge of and skill in the use of computers and related systems and software
Knowledge of responsibility in the documentation of the care of the patient in the medical record
Knowledge of current standards of drug administration
Skill in age related patient assessments and creating plans of care appropriate to the age and development level of the patient
Skill in organization of work assigned
Skill in documentation of patient assessment, clinical interventions and responses
Ability to deal efficiently with constant change
EDUCATION & EXPERIENCE
Current Registered Nurse Licensure in the State of Washington
One year experience in Acute Care setting preferred
Current Health Care Provider level CPR certification
ACLS or NALS or PALS or TNCC certification, as required by facility or department
Certification in specialty area preferred
ID: 2021-12604
Shift Type: Nights
External Company URL: http://www.emerus.com/
Company Name (Integration): Dignity Health St. Rose Dominican - North Las Vegas
Street: 1550 W. Craig Rd.