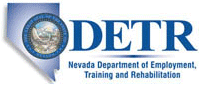 Job Information
exp

Electrical Designer / Engineer 2

in

Las Vegas

,

Nevada
AtEXP, we know that great experiences start with the right people. We believe that work should be challenging, and the challenge should be fun. We also believe that exponential possibilities are more likely to occur with a respectful, satisfying and empowering company. We value and respect our employees - their experience and expertise as well as their energy, passion and diversity - and their innovative approach to work and to life.
Your Challenge
EXP is currently searching for an Electrical Designer/Engineer 2 to work in our Las Vegas, NVoffice.
Your Responsibilities
Engineering/Design:
Prepare one-line diagrams with limited input from Engineers.
Maintain the discipline Engineering documents for the project.
Respond to RFI's for the project, and accurately review submittals with limited input from Engineer.
Solve installation problems with electrical systems, travel to the site to resolve issues.
CAD proficient with working CAD drawings.
Prepare CAD floor plans showing electrical device layouts, circuitry, fixtures, equipment, etc.
Perform calculations for available fault current and/or over current coordination study implement proper AIC ratings of equipment with limited input from Engineers.
Prepare calculations for electrical loads and panel schedules.
Thorough knowledge of NEC and other codes.
Understand and correctly apply concepts of emergency and normal power systems
Extensive knowledge of lighting, photometric, and lighting controls.
Understand and apply concepts of voltage drop, conductor sizing, harmonics, etc.
Edit electrical specifications with limited input from Engineers
Layout fire alarm devices on floor plans with limited input from Engineers.
Develop equipment room sizes during Schematic Design and Design Development phases.
Select and schedule equipment with limited oversight by senior staff.
Meet with vendors to determine specification requirements for application.
Coordinate with other disciplines (MEP/FP, arch, struct, etc) for all electrical & lighting details.
Apply risk management procedures daily to minimize exp's and client's exposure to problems.
Manage and deliver revisions (ASI's, etc).
Meet with contractors during bid phase to review the design details.
Understands specific Electrical requirements for applications within the Market Sector.
Understands and properly applies details relevant to projects.
Understands circuit breaker coordination and application.
Project Coordination:
Distribute project related correspondence to project team members.
Prepare project meeting minutes Schedule in-house discipline meetings.
Oversee deliverables to and from clients.
Oversee and encourage coordination between disciplines.
Provide discipline specific manpower planning for projects.
Provide continuous support for the Project Manager.
The Skills, Knowledge, And Abilities We Seek
3+ years' experience in electrical design for commercial facilities including Hospitality market sector. Experience would include hotels, mixed use venues, and restaurants.
Experience in using SKM Power Tools or similar software for engineering calculations (Fault Current Studies, Coordination Studies, Arc Fault Studies)
AutoCAD and REVIT MEP proficient (REVIT Experience is required)
BS Architectural Engineering, or BS Electrical Engineering, or equivalent degree.
FE License (Passed the Fundamentals in Engineering Exam).
What EXP Can Offer
With a mission to understand, innovate, partner and deliver, EXP provides engineering, architecture, design and consulting services to the world's built and natural environments.
Our heritage dates back to 1906, when the earliest of EXP's predecessor companies started its engineering infrastructure practice. Today, over 3,000 creative EXP professionals across North America provide the passion and expertise needed to deliver successful projects around the world.
Our promise is to offer you a challenging career in a positive and dynamic work environment, and it's a promise we take seriously.
Join a dynamic team at EXP that provides you with innovative projects, the capacity to develop your career, a full range of benefits, flexible working hours, and much more! When you explore what EXP has to offer, you'll find exponential possibilities.
For more information, visit www.exp.com.
EXP is proud to be an Equal Opportunity Employer who fully and actively supports equal access for all people regardless of Race, Color, Religion, Gender, Age, National Origin, Veteran Status, Disability, Genetic Information or Testing, Family and Medical Leave, Sexual Orientation and Gender Identity or Expression.
Job Title: Electrical Designer / Engineer 2
Location: Las Vegas, NV 89118 US (Primary)
Education: College Diploma