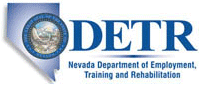 Hospital Corporation of America

EKG Technician

in

Las Vegas

,

Nevada
JOB SUMMARY:
The duties and responsibilities listed herein are not intended to be all inclusive but rather to indicate the primary emphasis of the job and establish the parameters for the necessary skill, effort, responsibility and working conditions that make up the job.
Provide routine and emergent EKGs
Recognition of "acute" changes on EKG tracings and follows hospital policy in regards to proper notification of physician and/or nursing staff
Provides diagnostic serial tracings for stress testing
Completes Signal Averaged EKG studies
Provides Holter Monitoring services
Completes computerized editing of EKG data
Provides cardiovascular reports for appropriate areas
Researches and provides EKG tracings for comparison when appropriate
Responsibility for assisting physician with issues relating to the EKG department
Participates in the quality improvement initiative of the EKG department
Provides clinical experience and training for new employees to the EKG department
He/she adheres to policy and procedures in the assessment, implementation, documentation and evaluation of the EKG services provided
Comply with and actively support HCA and hospital compliance and ethics programs and activities
Comply with and actively support patient safety initiatives
Perform duties and responsibilities of all lesser included jobs
Perform other duties as assigned
MINIMUM QUALIFICATIONS:
Education:
High school graduate or equivalent.
Prefer graduate of a 12-month EKG technician or Medical Assistant training program, or equivalent experience in a physician's office or hospital setting.
Knowledge, Skills and Abilities:
Knowledge and recognition of EKG rhythms, arrhythmias and rhythm disturbances, signs of acute EKG changes such as infarct and ischemia.
Knowledge of medical terminology.
Basic computer skills required. Basic Life Support (BLS).
Experience:
Minimum 1-year experience in acute care facility or physicians office.
Licensure:
Equal employment opportunities are provided to all employees and applicants for employment without regard to race, color, religion, gender, national origin, citizenship, age, disability, sexual orientation, genetic information, gender identity, protected veteran status, or any other legally protected category in accordance to applicable federal, state, or local laws.
For more details go to URL