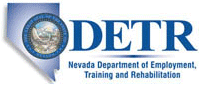 Job Information
Global Medical Response, Inc.

Driver Wheelchair in Las Vegas, NV

in

Las Vegas

,

Nevada
Job Description Summary : We invite you to join a team of highly skilled emergency medical professionals and leaders!
Our mission of providing care to the world at a moment's notice is at the heart of everything we do. We are caregivers, first and foremost and we will be there when you need us.
With more than 38,000 employees, Global Medical Response teams deliver compassionate, quality medical care, primarily in the areas of emergency and patient relocation services around the world. We provide end-to-end medical transportation as well as fire services, integrated healthcare solutions and disaster response. | Job Description :
Job Title: Driver - Wheelchair
FLSA Status: Non-Exempt
POSITION SUMMARY:
Essential Duties and Responsibilities:
Transport/Drive patients to and from medical facilities and/or home in a timely

Utilize maps to locate hospitals, medical facilities, and patient home

Complete Trip Sheet on a daily basis fully recording each

Ensure wheelchair van is maintained and is in good working order; keep unit

Know and use Standard Codes in radio

Responsible for completing mechanical checklist for vehicle at the start of each

Report mechanical problems to Fleet

Adhere to all company policies and

Adherence to and compliance with information systems security is everyone's It is the responsibility of every computer user to: Know and follow Information Systems security policies and procedures. Attend Information Systems security training, when offered. Report information systems security problems.

Non-Essential Duties and Responsibilities:

Read maps, drive vehicles and accurately discern street signs and address numbers.

Operate wheelchair, hydraulic lift, wheelchair lift, and radio.

Manage disposable supplies, take care of durable equipment, and use time clock.

Perform other duties as assigned.
Physical Requirements- (Field Employees Only)
Aptitudes required for work of this nature are good physical stamina, endurance, and body condition that would not be adversely affected by frequently having to walk, stand, lift, carry, and balance at times.

Must be able to lift, drag, hoist, and carry different types of equipment and other objects.

Minimum Qualifications:
Education/Licensing/Certification:
High school diploma or equivalent (GED)

Current Nevada Driver's License

Driving record in compliance with AMR Safety and Driving policy

DOT and NTA require applicants to be a minimum of 21 years of age

Must obtain and maintain CPR and First Aid Certifications

Successful completion of EVOC Driver's Training program.

Must obtain and maintain applicable licenses for the area of operation
Experience:
Prefer experience from health care environment, mortuary or medical examiner's office.
Global Medical Response and its family of companies are an Equal Opportunity Employer including Veterans and Disabled
Extended Job Title: Driver Wheelchair in Las Vegas, NV
Job ID: 2020-14101
Street: 7201 West Post Road