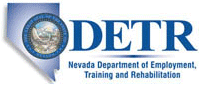 Job Information
MGM Resorts International

Director of Lease Accounting

in

Las Vegas

,

Nevada
Location:
Las Vegas, Nevada
Become one of the stars behind The SHOW and become part of the world's most powerful entertainment brands. Our Company has one exciting mission: To entertain the human race .
PRIMARY PURPOSE:
The Lease Director will oversee the ASC 842 Lease, Tenant Lease and Accounts Receivable Accounting Teams. Will work with business partners to serve as a subject matter expert on accounting for leasing activities. Primarily responsible for reviewing current and future lease obligations and providing analysis on the new standard and its financial impact. Responsible for sale-leaseback accounting entries. Will evaluate financial processes and procedures related to lease accounting this position is responsible for the accounting process related to the Accounting Standards Codification Topic 842, also knows as ASC 842, and ASU 2016-02, a modified Lease Accounting Standards published by the Financial Accounting Standards Board (FASB).
PRINCIPAL DUTIES AND RESPONSIBILITIES:
At the Finance Shared Services Center, our mission is delivering service excellence and innovative solutions. We do this through our core values of Teamwork, Integrity, Excellence, Respect and Creativity. We treat each other with mutual respect, we value the contributions of all of our employees, and we encourage open communication of ideas, opinions and suggestions. We do not compromise our integrity, even for the sake of profit. The quality of our reputation is just as important as the quality of our resorts. We do not compromise in our efforts to deliver superior service and an exceptional experience to our guests.
Maintains an understanding of Finance concepts, methods, standards, principles, and technology, and makes sound decisions and recommendations based on that understanding.

Possesses and applies a comprehensive knowledge of current and evolving best practices and industry trends.

Serves as a Finance thought leader and technical resource for the department, division, and/or enterprise.

Supports and applies strategic plan for the Finance Projects Department consistent with the strategic vision of MGM Resorts International Finance Shared Services Center (FSSC).

Has a comprehensive understanding of Finance role, contributes to meeting business objectives, and partners with leaders to set strategic direction of MGM Resorts International.

Guides and influences people, processes, and resources to support the best interests of the business. Builds trusting relationships with business leaders and partners.

Communicates Finance-related concepts efficiently and effectively.

Thinks analytically, focuses on the big picture, and is able to drill into the detail and understand the impact.

Understands how the business works and the upstream and downstream activities that impact and are impacted by Finance.

Recommend strategy and implementation design for new business or increased business volumes and integrate into existing processes.

Manage service level (SLA) expectations, performance metrics and KPIs. Establish goals, monitor key metrics, execute analysis and reporting and enhances processes as needed to ensure compliance.

Builds and develops personnel to continually sustain a high-quality and high-performing team. Manage, develop and engage personnel in a way that motivates and encourages elevated level performance while adapting to the demands of a large-scale company.

Support Company strategies and business plans to meet the individual and departmental performance requirements.

Adapts to shifting priorities while maintaining focus on the broader business.

Exemplifies and influences others to follow S.H.O.W. service basics

Perform other job-related duties as requested.
MINIMUM REQUIREMENTS:
Bachelor's degree in a related field, or equivalent experience

Four (4) years of prior relevant experience
PREFERRED:
Previous experience working within the Hospitality/Gaming/Resort industry

Previous experience working in a Shared Services Environment

Previous management experience

Bilingual, English as the primary or secondary language

Experience using Microsoft Office (Excel, Access, Word, Outlook etc)

Experience using Opera PMS, YARDI, AMT Direct

Certifications (CPA, CFE, PMP, CIA, etc.)
CERTIFICATIONS, LICENSES, REGISTRATIONS:
Gaming registration/ work permit/ licensed in all applicable jurisdictions as required
MGM Resorts International is an Equal Opportunity Employer: Women/Minorities/Veterans/Individuals with Disabilities. In compliance with the Americans with Disabilities Act, MGM Resorts International will provide reasonable accommodations to qualified individuals with disabilities and encourages both prospective and current employees to discuss potential accommodations with the employer.
MGM Resorts International believes in providing opportunity for every employee to grow, develop and succeed in a work environment where you can be your best. We encourage you to explore our job opportunities. If you are an individual with a disability and need a reasonable accommodation for any part of the application process, or in order to perform the essential functions of a position, please contact our Corporate Diversity and Disability Outreach department at 1-844-247-0370 or email diversityrecruiting@mgmresorts.com
MGM Resorts International