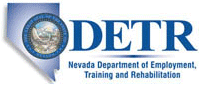 Job Information
Acelero Learning

Director of Finance

in

Las Vegas

,

Nevada
Director of Finance
Department
Leadership
City
Las Vegas
State
NV
Apply Now
Employment Duration:
Full time
Program:
Acelero Learning Clark County, NV
We are seeking a Director of Finance who exemplifies our values of: Follow-through, Data-Informed Learning, Embracing Diversity, Open Communication, and Teamwork and Community.
The Director of Finance is responsible providing strategic guidance to the Executive Director and maintain the organizational Finance system in accordance with Federal and State regulations. This position will effectively track all funds received and spent by the agency, and will be conversant with respect to the underlying causes of changes to financial results versus prior periods. The Director of Finance for the Clark County, Las Vegas Nevada delegate will also ensure fiscal integrity and compliance with Head Start Performance Standards and OMB circulars through the implementation of sound internal controls and adherence with fiscal policies and procedures.
Essential Duties & Responsibilities:
• Serves as a financial strategic lead for the Acelero Learning, supporting the Executive Director on analysis, forecasting and budgeting initiatives.
• Provides strategic insight and proactive implementation support for changes in processes, policies, and financial systems to ensure their smooth rollout and continued success in Clark County.
• Contributes to an organizational environment and culture ensuring compliance with all fiscal policies and expected timelines.
• Provides strategic support and ensure strong processes around program revenue dynamics, including the strategy around in-kind / non-federal share sources, state pre-K, Extended Day profitability and collections, CACFP, and other state and local funding opportunities.
• Collaborates closely with centralized Finance team, including controllers, budget leads, and executive leadership.
• Provides fiscal data to centralized Finance team and assist in the preparation, review and finalization of monthly financial statements.
• Leads the development of local program budgets prior to submission of individual program grant applications, in close collaboration with the central budgeting team. Ensure appropriate involvement and input from the Executive Director and key senior leadership team members on the development and refinement of all programmatic budgets.
• Stays abreast of all grant requirements (e.g. Dept. of Education, Dept. of Human Services, Head Start, United Way, etc.).
• Ensures that all reports and records are maintained accurately and promptly.
• Audits payroll reports each pay cycle to ensure accuracy and compliance across funding sources.
Requirements:
• Bachelor's Degree in accounting, business, fiscal management, or a related field required; CPA preferred.
• Minimum of five (5) years of progressive experience in account analysis/reconciliation and financial reporting; public accounting experience a plus.
• Minimum of two (2) years of supervisory experience required.
• Head Start experience, or experience in a similar tightly-regulated, compliance-heavy environment, preferred.
• Experience with MIP or similar software and report generation preferred.
• Physical exam and background checks are required for this position.
• Travel required locally or long-distance up to 10% of the time for work-related meetings and functions.
• Must have a valid driver's license and reliable transportation.​
The mission of Acelero Learning is to bring a relentless focus on positive family and child outcomes to close the achievement gap and build a better future for children, families, and communities served by the Head Start program.
We are an equal opportunity employer, committed to creating a diverse and healthy workplace.
#makeadifference #earlychildhood #businessmanagement #leadership #aceleroshineimpact