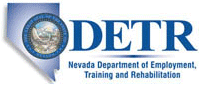 Job Information
UnitedHealth Group

Director EHCV/Affordability

in

Las Vegas

,

Nevada
UnitedHealthcare is a company that's on the rise. We're expanding in multiple directions, across borders and, most of all, in the way we think. Here, innovation isn't about another gadget, it's about transforming the health care industry. Ready to make a difference? Make yourself at home with us and start doing your life's best work.(sm)
This is a critical strategic position for the Nevada, Utah and Idaho markets. The position is responsible for driving execution on the total cost of care and enterprise health care value identification and implementation strategies. They will interact with every Senior Leader within the health plan and provide business decision support and execution on EHCV initiatives.
This role is critical to fostering relationships, driving overall performance, leading strategic planning, managing operations through a local and matrixed team, and leading strategic initiatives that will focus on continuous cost improvement. Working closely with the Employer & Individual and Community & State Health Plan leadership team, the Director of General Management will become familiar with the established vision, mission, and strategies of the organization and will build on these to effectively define, articulate, and address the current and future needs and priorities of the local market. This position will report to the Health Plan CFO for the Nevada, Utah and Idaho Markets.
Primary Responsibilities:
Accountable for overall execution and program management of the Total Cost of Care strategies and performance at the health plan level

Act as a strategic thought leader and health plan-wide SME for Total Cost of Care Initiatives, collaborating closely with the Health Plan CFO, CEO and Executive Directors, as well as national/local partners and cross-functional teams across UnitedHealthcare and Optum

Develop and implement the Total Cost of Care strategy, and manage the plan to achieve affordability objectives

Collaborate and innovate with various parties to support the evolution of data-driven organizational health care cost reduction strategies as well as measure and report on the financial impact of EHCV initiatives

Create infrastructure and parameters for work stream, and manage cross-functional work stream strategies and plans

Present effectively in both internal and external client presentations as the subject matter expert sharing insights and new solutions for customers promoting the UnitedHealthcare Value Story

Influence senior leadership to adopt new ideas, products, and/or approaches, as well as translating highly complex concepts in ways that can be understood by a variety of audiences

Direct cross-functional and/or cross-segment teams and foster relationships with matrix partners / stakeholders, ensuring commitment and support for health plan operations and programs

Ensure performance is tracked accurately utilizing internal tools and processes (e.g., dashboards; scorecards; reports) in order to facilitate performance review and analysis

Conduct deep dive program reviews with relevant internal stakeholders to identify opportunities for continuous improvement

Review, create, and/or maintain workflows to ensure they are up-to-date and operationally efficient

Monitor project performance against Management by objectives (MBOs)

Incorporate operations program performance information into strategic and business planning and/or incentives
You'll be rewarded and recognized for your performance in an environment that will challenge you and give you clear direction on what it takes to succeed in your role as well as provide development for other roles you may be interested in.
Relocation available
Flexibility to telecommute during COVID pandemic
Required Qualifications:
Bachelor's degree or equivalent work experience

5+ years of experience in business operations, including driving and executing in a cross-functional health plan, health system, or healthcare organization

5+ years of program / project management experience

Advanced level of knowledge of data / claims systems processes, product, contracting and / or reimbursement methodologies

Intermediate level of proficiency in MS PowerPoint, Word, and Excel

Excellent knowledge of health care industry, including utilization management, provider network, insurance products and claims data

Knowledge of PPO's, HMO, Medicare / Medicaid programs / products as well as their laws and regulations

If you need to enter a work site for any reason, you will be required to screen for symptoms using the ProtectWell mobile app, Interactive Voice Response (i.e., entering your symptoms via phone system) or similar UnitedHealth Group-approved symptom screener. When in a UnitedHealth Group building, employees are required to wear a mask in common areas. In addition, employees must comply with any state and local masking orders
Preferred Qualifications:
Master's Degree

Expertise in a well-established business operations and / or cost improvement methodology (e.g., Business Process Management, Six Sigma, or Total Cost Management)

Broad knowledge of UnitedHealth Group operational systems and processes (Contracts, Claims, Finance, etc.)

Proven track record building relationships with external and internal executives and stakeholders, as well as lead and manage a large workforce

Strong presentation, written, and verbal communication skills, including well-developed interpersonal skills used to influence the behavior of others across a highly matrixed organization, to provide technical leadership to all staff

Ability to communicate effectively to all levels of staff including executive leadership
Competencies and Best Practice for High Performers:
Focus is strategic

Demonstrates consistent excellence in applying this competency across multiple projects and/or organizations

Recognized as the "go to" person in this area, both internally and externally

Develops and/or leads development of new applications and approaches for activities related to this competency

Identifies and communicates enterprise-wide impact of internal and external issues and trends related to this competency

Fosters a greater understanding of this competency among internal and external colleagues and constituents
Careers at UnitedHealthcare Employer & Individual. We all want to make a difference with the work we do. Sometimes we're presented with an opportunity to make a difference on a scale we couldn't imagine. Here, you get that opportunity every day. As a member of one of our elite teams, you'll provide the ideas and solutions that help nearly 25 million customers live healthier lives. You'll help write the next chapter in the history of health care. And you'll find a wealth of open doors and career paths that will take you as far as you want to go. Go further. This is your life's best work.(sm)
Diversity creates a healthier atmosphere: UnitedHealth Group is an Equal Employment Opportunity/Affirmative Action employer and all qualified applicants will receive consideration for employment without regard to race, color, religion, sex, age, national origin, protected veteran status, disability status, sexual orientation, gender identity or expression, marital status, genetic information, or any other characteristic protected by law.
UnitedHealth Group is a drug-free workplace. Candidates are required to pass a drug test before beginning employment.
Job Keywords: Director, General Management, Business Operations, Healthcare, Program Management, Project Management, Data System, Claims System, Product, Contracting, Reimbursement, PPOP, HMO, Medicare, Medicaid, Sierra, Las Vegas, NV, Nevada
UnitedHealth Group