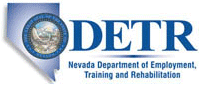 Job Information
DynCorp International LLC.

Deputy Program Manager - Pending Contract Award

in

LAS VEGAS

,

Nevada
Job Summary
Contingent Upon Contract Award
The Deputy Program Manager assists the Program Directorin planning, directing controlling and monitoring efficient operations of facilities, equipment and machinery across all maintenance functions; implementation of cost effective logistics operations; and other functions necessary to meet government established metrics.
Principal Accountabilities
(Typical duties include the following, although specific duties vary by assignment or contract.)
Manages the program to ensure fulfillment of contractual obligations including cost, quality and schedules.

Assists in all phases of programs from inception through completion. Responsible for coordinating subordinate employee recruitment, selection and training, performance assessment, work assignments, salary, and recognition/disciplinary actions.

Adjusts program or production requirements within available resources with minimum sacrifice of quantity or quality of work

Responsible for the cost, schedule and technical performance of company programs or subsystems of major programs.

Ensure program operates in accordance with contract requirements and company policies, procedures and guidelines.

Establishes milestones and monitors adherence to master plans and schedules, identifies program problems and obtains solutions, such as allocation of resources or changing contractual specifications. Directs the work of employees assigned to the program from technical and administrative areas.

Performs other duties as assigned.
Knowledge & Skills
Excellent communication, effective leadership and interpersonal skills.

Extensive knowledge of Department of Defense, United States government structure and agency procedures and policies for identifying and developing potential business opportunities.

Strong analytical skills to support site operations.

Knowledge of and ability to manage a continuous process improvement program to consistently guarantee highly effective maintenance operations.

Ability to communicate effectively, both orally and in writing, to gain cooperation from others through tact, courtesy, and diplomacy

Knowledge of various computer skills desirable (ex: Excel, Word, PowerPoint, etc.).

Ability to interact and communicate effectively with personnel at all organizational levels.
Experience & Education
Master's degree in an associated discipline. Two (2) years experience in related field may be substituted for each year of the four (4) years of college.

Twenty (20) years of aircraft maintenance leadership/managerial experience at both Wing and MAJCOM/Center level with at least ten (10) years experience in AF fighter aircraft maintenance

Professional Management Professional (PMP) Certification

AS9110C Lead Auditor Certified
Job: *Facilities / Maintenance / Repair
Title: Deputy Program Manager - Pending Contract Award
Location: UNITED STATES-NEVADA-LAS VEGAS
Requisition ID: PR1902348
DynCorp International is an Equal Opportunity Employer of Minorities/Women/Individuals with Disabilities/Protected Veterans. DynCorp International provides reasonable accommodation for qualified individuals in accordance with applicable federal law. The company will provide reasonable accommodation for the known physical or mental limitations of qualified employees and applicants with disabilities unless doing so would impose an undue hardship on the company's operations. Applicants who need a reasonable accommodation during the employment application process should contact 817-224-7459. Please note that only those inquiries concerning a request for reasonable accommodation should call this number.
DynCorp International LLC.