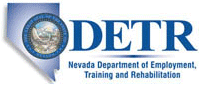 Job Information
Los Alamos National Laboratory

Deputy Group Leader, J-NV (R&D Manager 3)

in

Las Vegas

,

Nevada
What You Will Do
This position will be located at the Nevada National Security Site and requires living in the Las Vegas, Nevada area.
As the Deputy Group Leader (DGL) of the J Division Nevada Operations (J-NV) Group, the selected candidate will provide both managerial and technical leadership in the scientific, technical, and administrative aspects for the group. The DGL will report to the group leader and serve on the J Division management team. The DGL will assist in promoting program development activities and ensuring effective program execution. The DGL will also help foster personnel development and ensure that operations are conducted in a safe, secure, and environmentally sound manner. The DGL will team with other J Division managers to determine and promote long-range goals to ensure that the Division performs the highest quality research relevant to national needs. Other duties include developing and enabling effective teams to meet customer goals, championing quality assurance, formality of operations, authorization basis compliance, and project management. The DGL is also expected to identify and act on opportunities to influence directions, policy, and vision with customers internal and external to the organization as well as assist the group leader with performance/salary activities, personnel issues, strategic hiring, and promoting diversity in the workforce.
What You Need
Minimum Job Requirements:
This position will be located at the Nevada National Security Site and requires living in the Las Vegas, Nevada area.
The DGL will support the group leader in achieving operational excellence, mission execution, project deliverables on time and on budget, as well as in administrative duties ensuring our staff members' success. Since this is a half-time position, the successful candidate will maintain a thriving technical program that matches or enriches the group's portfolio.
Leadership
Demonstrated record of excellent leadership, management, and supervisory skills including professional-level experience in operations support and coordination. Demonstrated record of effective decision-making and creative problem solving. Excellent interpersonal, verbal and written communication skills; strong teaming skills and demonstrated abilities to resolve conflict and build consensus.
Technical Competence
Demonstrated experience developing project estimates and proposals. Strong background and record of achievement in planning, managing, and implementing engineering and high explosives projects or programs from cradle-to-grave.Demonstrated ability to effectively interact and present technical issues, both verbally and in written form, to an audience with various technical backgrounds, as well as experience providing technical direction, mentoring, and coordinating/monitoring the work of others.
Facility Operations
Demonstrated experience implementing Conduct of Operations. Demonstrated experience developing technical procedures, providing on-the job training, applying standard safety practices, and understanding regulations as they apply to operations dealing with radioactive materials, hazardous metals, confined spaces, and chemical hazards.
Desired Qualifications:
Experience in executing work and projects using formality of operations principles (e.g. Conduct of Operations).

Experience in conflict resolution and in dealing with performance issues.

Working knowledge of DOE Standard 1212 (Formerly the DOE Explosives Safety Manual).

Experience with Hazard Category 2 Facility Operations or equivalent (e.g., nuclear power)

Seasoned experience with high explosive handling and assembly operations.

Working knowledge of experiment test bed configuration as well as fielding and execution.
Note to Applicants:
This position will require periodic travel from Las Vegas, NV to Los Alamos, NM for training and project specific requirements.

Please submit a detailed cover letter with your resume addressing all required and desired skills. (Please save cover letter with job number and name.)
Requires a bachelor's degree in science or engineering and 7 years plus relevant experience or an equivalent combination of education and experience. Advanced degree engineering, explosives or related technical field strongly preferred.
Work Environment:
This position is located at the Nevada National Security Site (NNSS) located about 65 miles northwest of Las Vegas, NV. Employees can either take a commuter bus, carpool, or individually drive to reporting work locations. Experiment firing sites can be another 30 to 50 miles in, for which transportation is available. This can make for a 1 to 1 ½ hour or longer commute each way on top of a 10-hour day (employees work a 4-day/10-hour day schedule).

Work at the NNSS usually results in long days that start at sun up and end late in the day. Work locations can be 1000 ft. underground or out in the middle of the desert. Temperatures can vary from below freezing to well above 100 degrees.
Location: This position will be physically located in Las Vegas, Nevada.
Position commitment: Regular appointment employees are required to serve a period of continuous service in their current position in order to be eligible to apply for posted jobs throughout the Laboratory. If an employee has not served the time required, they may only apply for Laboratory jobs with the documented approval of their Division Leader. The position commitment for this position is 1 Year.
Where You Will Work
Located in beautiful northern New Mexico, Los Alamos National Laboratory (LANL) is a multidisciplinary research institution engaged in strategic science on behalf of national security.
Within the Integrated Weapons Experiments (J) Division, J-NV is the NNSS organization responsible for preparing, fielding, and executing dynamic, high explosive related experiments including sub-critical dynamic experiments involving special nuclear material for the LANL Weapons Program as well as other national security customers.J-NV is also responsible for much of the planning and infrastructure required for a given experiment or series of experiments which may include setup and testing of diagnostics for data collection and analysis, safety, and security aspects of the work. J-NV integrates with other NNSS organizations and experimenters that travel to and from the Laboratory's main location in Los Alamos, New Mexico.
Our generous benefits package includes:
§ PPO or High Deductible medical insurance with the same large nationwide network
§ Dental and vision insurance
§ Free basic life and disability insurance
§ Paid maternity and parental leave
§ Award-winning 401(k) (6% matching plus 3.5% annually)
§ Learning opportunities and tuition assistance
§ Paidtime off (sick, vacation, and holidays)
§ Extensive relocation packages (outside a 50 mile radius)
Additional Details
Directive 206.2 - Employment with Triad requires a favorable decision by NNSA indicating employee is suitable under NNSA Supplemental Directive 206.2 . Please note that this requirement applies only to citizens of the United States. Foreign nationals are subject to a similar requirement under DOE Order 142.3A.
Clearance: Q (Position will be cleared to this level). Applicants selected will be subject to a Federal background investigation and must meet eligibility requirements
for access to classified matter.

Eligibility requirements: To obtain a clearance, an individual must be at least 18 years of age; U.S. citizenship is required except in very limited circumstances. SeeDOE Order 472.2for additional information.
HRP: This position is subject to the requirements of the DOE Human Reliability Program as specified in 10 Code of Federal Regulation, Part 712, §712.11. These requirements include on going drug and alcohol testing, as well as periodic medical and psychological evaluations.
New-Employment Drug Test: The Laboratory requires successful applicants to complete a new-employment drug test and maintains a substance abuse policy that includes random drug testing.
Regular position: Term status Laboratory employees applying for regular-status positions are converted to regular status.
Internal Applicants: Regular appointment employees who have served the required period of continuous service in their current position are eligible to apply for posted jobs throughout the Laboratory. If an employee has not served the required period of continuous service, they may only apply for Laboratory jobs with the documented approval of their Division Leader. Please refer to PolicyPolicy P701for applicant eligibility requirements.
Incentive Compensation Program: Position is eligible to participate in the Triad Incentive Compensation Program.
Equal Opportunity: Los Alamos National Laboratory is an equal opportunity employer and supports a diverse and inclusive workforce. All employment practices are based on qualification and merit, without regard to race, color, national origin, ancestry, religion, age, sex, gender identity, sexual orientation or preference, marital status or spousal affiliation, physical or mental disability, medical conditions, pregnancy, status as a protected veteran, genetic information, or citizenship within the limits imposed by federal laws and regulations. The Laboratory is also committed to making our workplace accessible to individuals with disabilities and will provide reasonable accommodations, upon request, for individuals to participate in the application and hiring process. To request such an accommodation, please send an email to applyhelp@lanl.gov or call 1-505-665-4444 option 1.
Appointment Type
Regular
Regular
Contact Details
Contact Name
Email
Work Telephone
Vacancy Name: IRC84183
Organization Name J-NV / J Division Nevada Operations
Minimum Salary 135800
Maximum Salary 235600
Req ID: IRC84183
Category: Engineering
Los Alamos National Laboratory