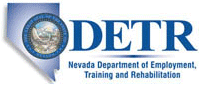 Job Information
Zappos.com

Data Scientist

in

Las Vegas

,

Nevada
A Data Scientist at Zappos is responsible for driving the customer experience forward leveraging a combination of existing machine-learning tools coupled with custom techniques catered toward the problems at hand. You will be part of a team dealing with high stakes problems without obvious or straightforward solutions. You will have relative autonomy when it comes to the methodologies and approaches you take to solving these business and customer facing problems. We are looking for a candidate with a natural curiosity, cutting edge skills and a hunger to stay abreast of the latest in the field.
What you'll be doing:
Ability to tell meaningful stories with data

Finding innovative solutions to novel problems

Building unique website experiences for our customers

Going beyond your existing toolkit to deliver a solution catering to multiple stakeholders

Learning from and sharing your knowledge base with other team members

Take ownership of your work and be comfortable playing the role of a mentor when needed
What you'll bring to the table:
Programming skills in Python or Java.

3+ years experience Data Science or equivalency

Experience with statistical programming languages a plus.

Strong mathematical knowledge and understanding of machine learning.

Experience with a variety of machine learning algorithms including but not limited to, tree-based models, SVMs, collaborative filtering, genetic algorithms, clustering.

Experience with statistical modeling techniques such as generalized linear models, forecasting, probability theory, experimental design and strong mathematical understanding of fundamentals such as variance, key distributions.

Experience with Natural Language Processing concepts and familiar with language models.

Strong understanding of the ML process including training and validation, regularization, variance-bias tradeoff, dimensionality reduction, hyper-parameter optimization.

Familiarity with deep learning techniques such as RNNs, CNNs and LSTM Networks, along with an understanding of the implications of various tuning parameters preferred.

Knowledge of cloud-based solution such as Redshift, S3, EC2, Kinesis, Amazon EMR, DynamoDB a plus.
· Excellent interpersonal, written and verbal communication skills.
Education- B.S. in Computer Science, Mathematics, Economics, Operations Research or related field

Something you didn't know about the team: *
Everyone on the team has at least one "a" in either their first or last name. Not saying this is required, but a definite pattern has been established.