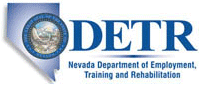 Job Information
UnitedHealth Group

Data Analyst - Las Vegas, NV or Telecommute

in

Las Vegas

,

Nevada
With all the opportunities out there, what's the best way to raise your game and up your impact? Put yourself on a team that's doing incredible things with data to create incredible health care solutions across the globe. That's no small thing. In fact it's all about big data and big ideas. Optum, part of the UnitedHealth Group family of businesses, has more technology, greater data resources and far broader expertise than any competitor anywhere. And, with your data reporting and analysis expertise, you can make an impact that matters for more. In this role, you'll design and architect data warehouse solutions while acting as a primary contributor in developing, testing and deploying key data warehouses or data marts, and you will be working with cutting edge technology. Apply today, and find out what it means to be a part of an organization with the support and resources of a Fortune 6 company.
Southwest Medical, part of OptumCare, is a multi-specialty group of physicians, Nurse Practitioners, and Physician Assistants consisting of over 300 providers, 21 medical health centers including six urgent care clinics, four convenient care centers, two lifestyle centers catering to older adults, an outpatient surgery center, home health, hospice and palliative care services, plus E-visits and online options via Now Clinic telemedicine technology. Southwest Medical offers patients compassion, innovation, and quality care throughout southern Nevada. Southwest Medical is headquartered in the greater Las Vegas, NV area.
You'll enjoy the flexibility to telecommute* from anywhere within the U.S. as you take on some tough challenges.
Primary Responsibilities :
Organizes sorts and filters data in order to distinguish patterns and recognize trends

Develops and maintains data preparation and validation routines to support data mining and has experience in creating complex data mining algorithms

Use advanced statistical and inferential analysis programs to provide specialized data analysis

Selects, recommends and applies appropriate analytic and statistical methodologies and techniques to execute against an analysis plan or research objectives

Evaluates new analytics tools and methodologies for possible deployment

Creates data warehouses/marts and/or develops data mining analyses to support business decisions

Solves moderately complex problems and/or conducts moderately complex analyses

Works with minimal guidance; seeks guidance on only the most complex tasks

Translates concepts into practice

Provides explanations and information to others on difficult issues

Coaches, provides feedback, and guides others

Acts as a resource for others with less experience
You'll be rewarded and recognized for your performance in an environment that will challenge you and give you clear direction on what it takes to succeed in your role as well as provide development for other roles you may be interested in.
Required Qualifications :
Undergraduate degree or High School Diploma/GED and 4 years additional experience as stated in each bullet point below.

3+ years of experience working with end users of data

3+ years of experience working with internal/external clients defining requirements

3+ years of database experience creating tables and writing stored procedures in SQL Server, Oracle, or an equivalent database.

Experience troubleshooting data reports for end users

Experience with a BI tool such as MicroStrategy or Tableau

If you need to enter a work site for any reason, you will be required to screen for symptoms using the ProtectWell mobile app, Interactive Voice Response (i.e., entering your symptoms via phone system) or a similar UnitedHealth Group-approved symptom screener. Employees must comply with any state and local masking orders. In addition, when in a UnitedHealth Group building, employees are expected to wear a mask in areas where physical distancing cannot be attained
Preferred Qualifications :
Healthcare Industry experience

Experience in SDLC methodology such as Waterfall or Agile

Knowledge of HEDIS
Careers with Optum. Here's the idea. We built an entire organization around one giant objective; make health care work better for everyone. So when it comes to how we use the world's large accumulation of health-related information, or guide health and lifestyle choices or manage pharmacy benefits for millions, our first goal is to leap beyond the status quo and uncover new ways to serve. Optum, part of the UnitedHealth Group family of businesses, brings together some of the greatest minds and most advanced ideas on where health care has to go in order to reach its fullest potential. For you, that means working on high performance teams against sophisticated challenges that matter. Optum, incredible ideas in one incredible company and a singular opportunity to do your life's best work.(sm)
*All Telecommuters will be required to adhere to UnitedHealth Group's Telecommuter Policy.
Colorado Residents Only: The salary range for Colorado residents is $64,800 to $116,000. Pay is based on several factors including but not limited to education, work experience, certifications, etc. As of the date of this posting, In addition to your salary, UHG offers the following benefits for this position, subject to applicable eligibility requirements: Health, dental, and vision plans; wellness program; flexible spending accounts; paid parking or public transportation costs; 401(k) retirement plan; employee stock purchase plan; life insurance, short-term disability insurance, and long-term disability insurance; business travel accident insurance; Employee Assistance Program; PTO; and employee-paid critical illness and accident insurance.
Diversity creates a healthier atmosphere: UnitedHealth Group is an Equal Employment Opportunity / Affirmative Action employer and all qualified applicants will receive consideration for employment without regard to race, color, religion, sex, age, national origin, protected veteran status, disability status, sexual orientation, gender identity or expression, marital status, genetic information, or any other characteristic protected by law.
UnitedHealth Group is a drug-free workplace. Candidates are required to pass a drug test before beginning employment.
Job Keywords: SQL, Oracle, BI, Tableau, MicroStrategy, HEDIS, SDLC, Las Vegas, NV, Nevada, Henderson, Telecommute, Telecommuter, Telecommuting, Work from home, Work at home, Remote
UnitedHealth Group