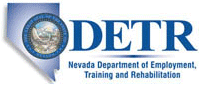 Job Information
Ryder System

Data Analyst III

in

Las Vegas

,

Nevada
Current Employees:
If you are a current employee at Ryder (not a Contractor or temporary employee through a staffing agency), please click here (http://wd5.myworkday.com/ryder/d/task/1422$3.htmld) to log in to Workday to apply using the internal application process. To learn how to apply for a position using the Career worklet, please review this quick reference guide (https://rydersystems.service-now.com/sysattachment.do?sysid=a39f83621bd99050632a4223cd4bcb91) .
Job Seekers can review the Job Applicant Privacy Policy by clicking HERE. (https://ryder.com/job-applicant-privacy-policy)
You are the driving force behind our company.
Start your career with Ryder today!
SUMMARY
The Data Analyst III 's role is to deliver a the final business solution to the operations team through a Power Bi experience . The Data Analyst's technical skills will be put to the test as they shape data into a simple design through a smooth user experience. The Data Analyst III is expected to be a domain expert of supply chains and their use cases as well as a domain expert in data visualization and data analysis.
Come work on cutting edge data technology as a key user on Ryder's Azure Data Lake driving the analytics initiatives as an expert in this field. Design critical analytical dashboards, reports and queries to drive strategic business decisions, ad-hoc analysis and identify descriptive and prescriptive solutions for internal Ryder teams and external customers. Dig deep into the core issues of business problems in order to drive a solution that gets at the heart of the causative problem.
On this team, the Data Analyst will get the chance to be the expert of supply chain solutions, collaborating with Data Analysts and Scientists, using all your skills in order to exploit data to drive the business forward. This will push the envelope of what is possible within the big data space; streaming live data into a data lake and experimenting with data in the data sandbox.
ESSENTIAL FUNCTIONS
• Develop Dashboards by understanding business needs, interpret the integrated data and translate this into usable visualizations to drive business decisions, interpreting results and how to utilize the dashboards.
• Engage the business , evaluating their needs and ad-hoc requests to prioritize efforts creating new innovative solutions.
• Enhance data analysis maturity by developing Power BI and data analysis standards that increase efficiency and increase customer experience.
• Coach, mentor and learn from the upcoming generation of product experts demonstrating thought leadership across disciplines and domains to facilitate consensus, buy-in and adoption.
• Lead strategic projects/initiatives that challenge the status quo and help guide entrepreneurial innovation in both operational and analytical products elevating analytics beyond data reporting and dashboarding to the delivery actionable insights.
• Knowledge of the Ryder Business , understanding the complexity of the supply chain world and the role that data has within this ecosystem.
ADDITIONAL RESPONSIBILITIES
Performs other duties as assigned.
EDUCATION
Bachelor's degree or equivalent Supply Chain, Data Analytics or equivalent (Required)
Master's degree Supply Chain, Data Analytics, MBA or equivalent (Preferred)
EXPERIENCE
Years of Experience
Experience Details
Required/ Preferred
Applied Project(s) experience - Experience in demonstrating, digital transformation, data management in an educational/project. (Required)
6+ years - Experience in creating dashboards for diagnostic analysis across the business. Experience working in a cloud environment. (Required)
4+ years - Works in an individual contributor role as a key member of the team that others rely on. (Required)
2+ years - Experience in an indirect or influential leadership role that involved developing standards, project management, and/or technical strategy (Required)
SKILLS
Experience developing BI solutions with tools like:
Exposure using tools like:
ETL tools (Alteryx or SSIS)

Data manipulation tools (SQL)

Object oriented development stacks (.net)
Strong verbal and written communication skills, with an ability to express complex technical concepts in business terms
Support product innovation, working closely with technology throughout the build, test, and release of the product using agile methodologies.
TRAVEL
0-10%
#FB
#li-post
#INDexempt
Job Category
Data Science & Analytics
Ryder is proud to be an Equal Opportunity Employer and Drug Free workplace. All qualified applicants will receive consideration for employment without regard to race, religion, color, national origin, sex, sexual orientation, gender identity, age, status as a protected veteran, among other things, or status as a qualified individual with disability.
Job Seekers can review the Job Applicant Privacy Policy by clicking HERE. (https://ryder.com/job-applicant-privacy-policy)
Ryder operates behind the scenes, managing critical fleet, transportation and supply chain functions for over 50,000 customers, many of which make the products that consumers use every day. When you choose Ryder, you get access to industry-leading technology, one of North America's largest fleet of trucks, an expansive infrastructure of maintenance facilities and warehouses, and some of the most talented people in the industry.
#wd
Ryder System