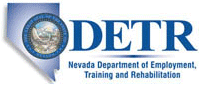 Job Information
UnitedHealth Group

COVID Treatment RN SMA Las Vegas

in

Las Vegas

,

Nevada
$3000 Sign On Bonus for External Candidates
Southwest Medical, part of OptumCare , is a multi-specialty group of physicians, Nurse Practitioners, and Physician Assistants consisting of over 300 providers, 21 medical health centers including six urgent care clinics, four convenient care centers, two lifestyle centers catering to older adults, an outpatient surgery center, home health, hospice and palliative care services, plus E-visits and online options via Now Clinic telemedicine technology. Southwest Medical offers patients compassion, innovation, and quality care throughout southern Nevada. Southwest Medical is headquartered in the greater Las Vegas, NV area.
Southwest Medical Associates is one of Nevada's largest multi-specialty medical groups. (SMA) Experience, Compassion, Innovation, Quality have been the very foundation of SMA since we formed in 1972. We serve a broad expanse of Southern Nevada communities. From 24-hour urgent care to convenient e-visit capabilities, we're bringing our patients the health care they want, the way they want it.
Primary Responsibilities:
Prepares patient for treatment, notes and documents responses to interventions and confers with Provider

Anticipate patient needs for treatments, while getting set up for infusion

Ensure provider is assisted with in house procedures

Provides clinical intervention such as drug administration, treatments, IV Therapy, and procedures as ordered by provider

Initiates clinical follow through for patient care services, i.e. lab, x - ray, pharmacy, referral and telephone communication post 3 day – 7 day

Delegates and assists co - workers with duties, to include but not limited to floating to other areas

Responsible for compliance requirements such as laboratory QC management, waive testing, maintenance of crash cart and narcotic count as well as other requirements dictated by clinic needs

Cross train and work in 23 hour observation unit

Scheduling flexibility to meet clinic needs, rotating schedule

Position may be required to float to other SMA Urgent Care locations as needed

Prefer Strong Telemetry / EKG Experience ability to quickly assess patients' clinical condition
You'll be rewarded and recognized for your performance in an environment that will challenge you and give you clear direction on what it takes to succeed in your role as well as provide development for other roles you may be interested in.
Required Qualifications:
Current, unrestricted NV RN license or temporary NV RN license with the ability to obtain permanent NV RN license upon expiration of temporary NV RN license

2+ year acute clinical experience (working in acute care, urgent care, ER, M / S telemetry, Cardiac, or Critical Care)

Current BLS / CPR ability to obtain ACLs within 6 months of hire

Proficient in telemetry / EKG interpretation

Comfortable working with COVID positive patients

Comfortable being in FULL PPE the majority of a shift (including N95 masks and or Paprs)

Must be able to lift up to 50lbs and be able to perform these functions on a regular basis, such as sitting, standing, walking, bending, crouching, twisting and reaching

You will be provisioned with appropriate Personal Protective Equipment (PPE) and are required to perform this role with patients and members on site, as this is an essential function of this role.

Employees are requiredto screen for symptoms using the ProtectWell mobile app, Interactive Voice Response (i.e., entering your symptoms via phone system) or a similar UnitedHealth Group-approved symptom screener prior to entering the work site each day, in order to keep our work sites safe. Employees must comply with any state and local masking orders. In addition, when in a UnitedHealth Group building, employees are expected to wear a mask in areas where physical distancing cannot be attained.
Preferred Qualifications:
ACLS and PALS preferred or willing to obtain upon hire

Chemotherapy certified or willing to obtain within 6 months of hire (not dependent on COVID unit)

Infusion experience
Careers with Optum. Here's the idea. We built an entire organization around one giant objective; make health care work better for everyone. So when it comes to how we use the world's large accumulation of health-related information, or guide health and lifestyle choices or manage pharmacy benefits for millions, our first goal is to leap beyond the status quo and uncover new ways to serve. Optum, part of the UnitedHealth Group family of businesses, brings together some of the greatest minds and most advanced ideas on where health care has to go in order to reach its fullest potential. For you, that means working on high performance teams against sophisticated challenges that matter. Optum, incredible ideas in one incredible company and a singular opportunity to do your life's best work.(sm)
Diversity creates a healthier atmosphere: UnitedHealth Group is an Equal Employment Opportunity/Affirmative Action employer and all qualified applicants will receive consideration for employment without regard to race, color, religion, sex, age, national origin, protected veteran status, disability status, sexual orientation, gender identity or expression, marital status, genetic information, or any other characteristic protected by law.
UnitedHealth Group is a drug - free workplace. Candidates are required to pass a drug test before beginning employment.
Job Keywords: COVID, Treatment, Treatment Center, RN, Las Vegas, NV, Nevada
UnitedHealth Group