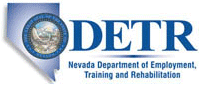 Job Information
Genesis Healthcare

Coordinator-Clinical Case RN (Part Time)

in

Las Vegas

,

Nevada
POSITION SUMMARY:
Coordinates the process for completion and transmission of the resident assessment instrument (RAI) in accordance with the regulatory requirements, including assisting with the completion of the Minimum Data Set (MDS) and Care Area Assessments (CAAs) as indicated. Participates in developing individualized resident Care Plans with the center IDT, identifying the needs of the resident and projected outcomes; as required by Federal and State regulations. Responsible to case manage residents covered by either Medicare or Managed Care insurance programs.
RESPONSIBILITIES/ACCOUNTABILITIES:
Coordinates the completion of the resident assessment instrument: MDS, CATs and CAAs, in accordance with current rules, regulations and guidelines that govern the resident assessment.

Maintains the schedule of assessments by keeping items current in PCC, and communicating changes to the schedule with the center IDT during the daily stand up meeting.

Participates in CARE meetings as directed by administrator.

Assists with developing resident(s) plan of care in conjunction with other IDT members. Coordinates schedule of IDT care plan meetings and participates as directed by Administrator.

Identifies changes in condition in conjunction with IDT and coordinates scheduling and completion of indicated assessments.

Coordinates and conducts daily facility Customer First Case Management meetings and IDT Process and Claim review.

Collaborates with IDT on provision of appropriate health care services, length of stay and discharge planning for skilled nursing and rehab residents, and maintains tracking tools and resources as directed.

Reviews documentation in conjunction with IDT to ensure state, federal and third party payor guidelines are met to support skilled services. Communicates to third party payor as needed.

Identifies Medicare and Managed Care skilled needs and coordinates services with IDT. Obtains third party payer authorization post admission as indicated per contracted guidelines.

Participates with resident, family, and team members to make recommendations that maximize treatment outcomes and deliver services in a cost effective manner.

Coordinates the submission of assessments through the Point Right system. Assists the IDT with review of edit feedback reports and makes corrections on MDS as indicated.

Participates in the facility Performance Improvement meeting and addresses pertinent items specific to the RAI process and/or reimbursement.

Provides guidance to MDS department in the RAI process.

Participates in the review of MDSs to identify potential risk areas, and provides feedback to DNS regarding these items. Assists DNS with analysis of flagged areas in conjunction with the interdisciplinary team.

Attends/participates in educational programs to maintain knowledge with current RAI/PPS regulations.

Assists with providing ADL training to new hires and with ongoing continuing education in conjunction with other pertinent nursing and facility management.

Attends facility in-services and department/facility meetings as applicable.

Maintains safe and clean work area and adheres to location/company safety standards for the healthcare professional.

Complies with all Infection Control, Standard Precautions and OSHA standards for the healthcare professional as applicable to the position and in the business location or workplace.

Adheres to location protocols and department/company policy and procedures.

Adheres to established HIPAA confidentiality standards of patient/resident and client location information.

Maintains on-site regular attendance as scheduled.

Performs all other tasks or duties as assigned.
CCNR
Genesis HealthCare, Inc. and all affiliated entities (collectively, "Genesis") provides equal employment opportunities (EEO) to all employees and applicants for employment without regard to race, color, religion, gender, gender expression, gender identity, sexual orientation, national origin, age, actual or perceived disability, marital status, pregnancy, genetic information, amnesty, military status or status as a covered veteran in accordance with applicable federal, state, and local laws. Genesis takes affirmative action to employ and advance in employment qualified minorities, women, individuals with disabilities and covered veterans. These policies are fully supported by the CEO, COO and all members of the leadership team. If you require any reasonable accommodation under the Americans with Disabilities Act (ADA) in completing the online application, interviewing, completing any pre-employment testing or otherwise participating in the employee selection process, please contact (877)456-6726. This phone number is for ADA related accommodation requests only, not for routine employment inquiries.
Genesis Healthcare