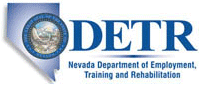 Job Information
SMG

Conversion Technician (Part-Time)

in

Las Vegas

,

Nevada
ASM Global ASM Global is the world's leading venue management and services company. The company was formed by the combination of AEG Facilities and SMG, global leaders in venue, event strategy, and management. The company's elite venue network spans five continents, with a portfolio of more than 300 of the world's most prestigious arenas, stadiums, convention, exhibition centers, and performing arts venues. From Aberdeen to Anchorage, and Sydney to Stockholm, its venues connect people through the unique power of live experiences.
Allegiant Stadium Allegiant Stadium, located in Las Vegas, NV, is the home of the Las Vegas Raiders of the National Football League and the UNLV Rebels of the NCAA Division 1 Football Bowl Subdivision. The 65,000 seat, 1.75 million square foot, state of the art domed stadium will also host many world-class sporting and entertainment events. The stadium will also host large trade and corporate shows, public gatherings, private events, and a robust tour program.
Job Summary
The Conversion Technician is responsible for assisting in the execution of converting the stadium for the various events including installation and removal of the synthetic turf, retractable seating, stages, moving furniture, equipment, inventory, maintenance, and other various duties.
Essential Functions
Lifts and move furniture, retractable seating, staging equipment, and other various objects to prepare the facility for events.
Assists in the installation and maintenance of the synthetic turf during sporting and private events.
Assists in the documentation and maintenance of records of conversion activities (i.e. personnel issues) and departmental needs (i.e. recommended repairs, special projects) to the Conversion Supervisors.
Operates machinery and equipment to complete all tasks safely, while following proper procedures.
Assist in the maintenance and management of equipment inventory and the proper storage of conversion equipment, tools, and supplies and works closely with maintenance to ensure all equipment is accounted for and kept in good working condition.
Trains PT laborers in carrying out all conversion tasks and utilizing operational equipment.
Required Qualifications
A minimum education level of: High School Diploma or its equivalency
A minimum of 1-2 year of related work experience
Must be able to work overnight hours, weekends, overtime, and holidays
Must be able to understand verbal and written instructions in English
Must be able to understand and follow directions and perform job functions under limited supervision
Must be able to lift and carry up to 75 pounds on a frequent basis
Must be able to stand on feet for up to 8 hours at a time, sit, walk, bend, kneel, climb, grasp, stretch, stoop, and reach above head in conjunction with conversion tasks
Must be able to operate hand and power tools safely and efficiently
Must be able to work independently and in a team environment
Must be able to work safely and complete tasks in a timely manner
Must be able to work in a warm or cold environment
Must be able to work under pressure, in time sensitive operations, in a fast-paced environment
Must be able to work in a moderate to very loud noise environment
Requires work with others in a group or team
Requires wearing common protective or safety equipment
Must be able to comply with attendance rules and be available to work on a regular basis
Must possess strong leadership and written/oral communication qualities
Prior conversion experience preferred
Forklift operation experience is preferred
ASM Global reserves the right to change or modify the employee's job description whether orally or in writing, at any time during the employment relationship. ASM Global may require an employee to perform duties outside his/her normal description. Also, this document in no way states or implies that these are the only duties to be performed by the employee occupying this position.
ASM Global is an Equal Opportunity/Affirmative Action employer, and encourages Women, Minorities, Individuals with Disabilities, and protected Veterans to apply. We are an equal opportunity employer and all qualified applicants will receive consideration for employment without regard to race, color, religion, sex, national origin, disability status, protected veteran status, or any other characteristic protected by law.
We thank all applicants for their interest, however, only those selected for an interview will be contacted.
Equal Opportunity Employer Minorities/Women/Protected Veterans/Disabled