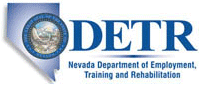 Job Information
Highgate Hotels

Complex Account Payable Manager

in

Las Vegas

,

Nevada
Highgate is a leading real estate investment and hospitality management company widely recognized as an innovator in the industry. Highgate is the dominant player in major U.S. gateway cities including New York, Boston, Miami, San Francisco and Honolulu, with a growing Caribbean and Latin America footprint. The hospitality forward company provides expert guidance through all stages of the property cycle, from planning and development through recapitalization or disposition. Highgate has a proven record of developing its diverse portfolio of bespoke lifestyle hotel brands, legacy brands, and independent hotels and resorts with contemporary programming and digital acumen. The company utilizes industry-leading revenue management tools that efficiently identify and predict evolving market dynamics to drive outperformance and maximize asset value. With an executive team consisting of some of the most experienced hotel management leaders, the company is a trusted partner for top ownership groups and major hotel brands. Highgate maintains corporate offices in New York, Chicago, Dallas, London, Miami, and Seattle. www.highgate.com.
As the largest smoke-free, non-gaming hotel in Las Vegas, the 548-room Renaissance is a fresh, welcoming alternative for business and leisure travelers. Sleek and stylish, the hotel delivers modern design and sophisticated details throughout their guest rooms, social venues and the signature restaurant, ENVY Steakhouse. The hotel offers exciting programming including 50-minute fitness classes, Kona Craft Beer, and an in-room amenity upon arrival, all complimentary to the guest.
Full-Time
The Complex Accounts Payable Manager is responsible for overseeing the procurement of goods and services for the property through appropriate bidding processes to achieve optimum price value while maintaining superior quality consistent with Highgate Hotel's established control policies and procedures. Additionally, this role ensures compliance of the purchasing platforms throughout the market and the timely payment of all vendors.
Maintain a warm and friendly demeanor at all times.

Must be able to effectively communicate both verbally and written, with all level of employees and guests in an attentive, friendly, courteous and service oriented manner.

Must be able to multitask and prioritize departmental functions to meet deadlines across all cluster hotels.

Utilizes interpersonal and communication skills to lead, influence, and encourage others; advocates sound financial/business decision-making; demonstrates honesty/integrity; leads by example.

Attend all hotel required meetings and trainings.

Maintain regular attendance in compliance with Highgate Hotel Standards, as required by scheduling, which will vary according to the needs of the hotel.

Maintain high standards of personal appearance and grooming, which include wearing nametags.

Comply with Highgate Hotel Standards and regulations to encourage safe and efficient hotel operations.

Maximize efforts towards productivity, identify problem areas and assist in implementing solutions.

Must be effective in handling problems, including anticipating, preventing, identifying and solving problems as necessary.

Must be able to understand and evaluate complex information, data, etc. from various sources to meet appropriate objectives.

Must be able to maintain confidentiality of information.

Perform other duties as requested by management.
A minimum of 6 years of progressive experience in hotel or related field; or a 4-year college degree and a minimum of 2 years of related progressive experience; or a 2-year college degree and a minimum of 4 years of related progressive experience.
Must be proficient in Windows, Birchstreet, and Microsoft Office. Proficiency in Oracle is helpful.

Previous supervisory responsibilities required.

Flexible and long hours sometimes required.

Heavy work sometimes required, exerting in excess of 100 pounds of force occasionally and/or in excess of 25 pounds of force frequently, and/or negligible amount of force frequently, or constantly, to lift, carry, push, pull or otherwise move objects

Effectively manage and communicate issues related to suppliers and act as the liaison between market hotels and Highate's select Supply Management partner.

Ensure compliance with vendors within Hilton Supply Management.

Effectively manage the relationship with office Accounting Support partner.

Generate Accounts Payable batches, process check payments and reconcile monthly vendor statements.

Ensure that all purchases, requisitions, etc. have proper approvals and all orders are placed and received in accordance with Highgate Hotel's policies and procedures.

Ensure compliance with federal, state, and local food and beverage storage laws, regulations and codes.

Participate in the inventory process (monthly, quarterly, and annually).

Secure competitive bids and maintain appropriate supporting documentation.

Ensure inventory pricing reflects most current information.

Interview, train, supervise and develop Accounting Clerks and Receiving Staff, including coaching, counseling and discipline.

Keep Directors aware of any unusual occurrences and significant deviations from standards, policies and procedures.

Monitor and prepare financial reports in accordance with Highgate Hotel's requirements meeting various due dates and deadlines, i.e.,

Weekly: Accounts Payable Report

Monthly: Inventory Counts | Key Statistical Reports

Daily: Purchasing and Receiving | Requisitions

Attend, contribute, and provide periodic training in various meetings to maintain favorable working relationships among employees and promote maximum morale, productivity, and efficiency.

Departmental | Direct Expense Management | Birchstreet | Safety Committee
IND1
External Job Posting Title: Complex Account Payable Manager
Job ID: 2021-12896
External Company Name: Highgate Hotels
Address1: 3400 Paradise Rd.